Island camping is a relatively new kind of tourism and its knowledge is limited to school tours and wildlife enthusiasts. However, island camping offers one of the best opportunities to learn about marine life closely and live in camps away from the city. With sunset and sunrise views to die for, island camping near Beyt Dwarka in Gujarat offers unparalleled beach views. If you are considering sustainable camping around the beach, Beyt Dwarka has to be the first choice hands down.
I visited the Beyt Dwarka camps years ago but I wanted to write about the experience so that people are aware of it and consider experiencing island camping like never before. A weekend is ideal to spend here. Know about more weekend destinations from Ahmedabad here.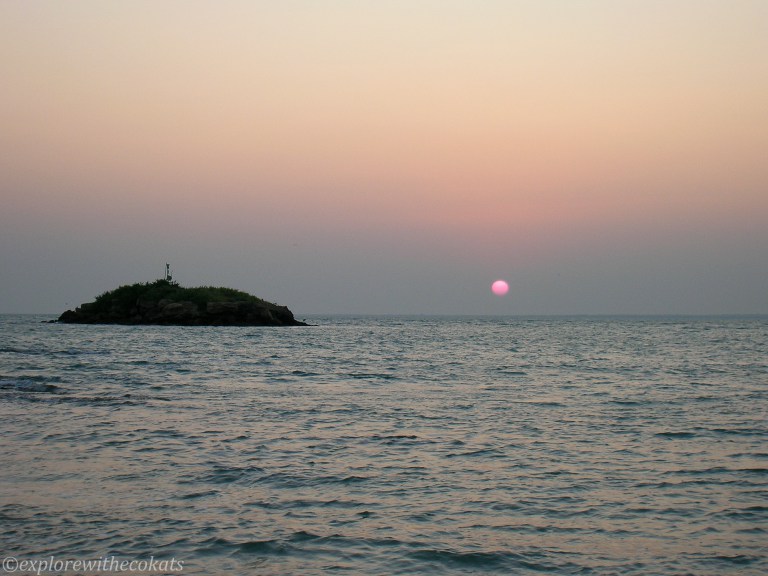 We took an overnight train from Ahmedabad to Okha on a cold December night. From the station, an auto ride away we reached the Okha jetty to ride a boat towards Beyt Dwarka. Once on the boat, our boat driver offered us biscuits – not for us but to feed sea gulls. Well, sea gulls are supposed to feed for themselves and their diet is fish. As bizarre as we felt this was, he himself fed the gulls by tossing the biscuits and the gulls caught them mid air!
Upon reaching the island campsite, we settled in the tents overlooking the sea. After freshening up and a heavy brunch later ,we visited the algal beds.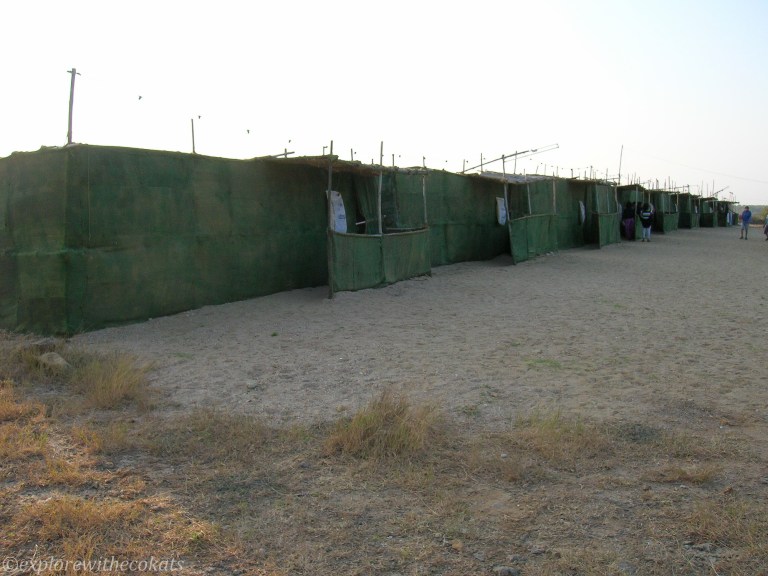 Beyt Dwarka has recorded over a hundred species of algae – Red algae predominate with about 50 species, brown algae about 30 species and another 30 species of green algae.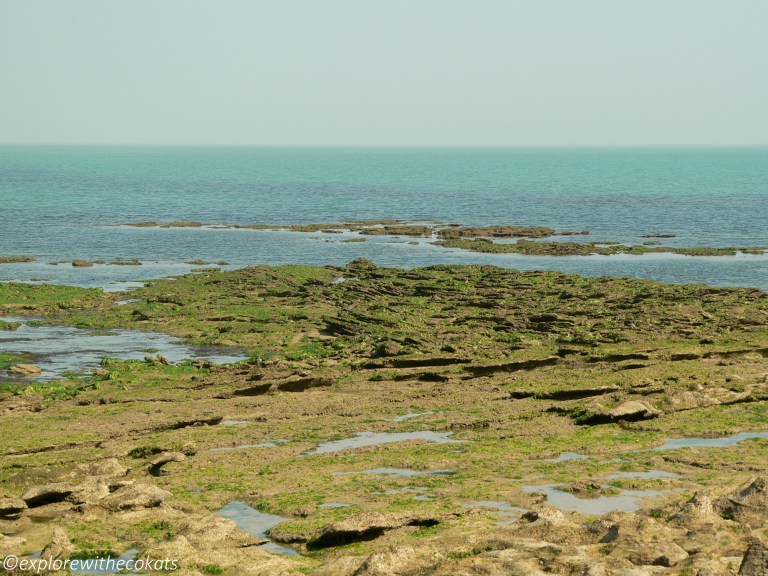 After a lot of exploration, we got back to our camps, tired when this view welcomed us! P.S: It is from behind my tent.
Some discussion about the day's exploration over dinner ended our day. With no electricity in the camp, we called it a day quite early and peacefully slept overlooking the stars and listening to the sea waves to catch the early sunrise.
Day 2:
Was dedicated for an hour long boat ride to try and catch a glimpse of dolphins. To our bad luck we did not spot any but nevertheless the views were amazing.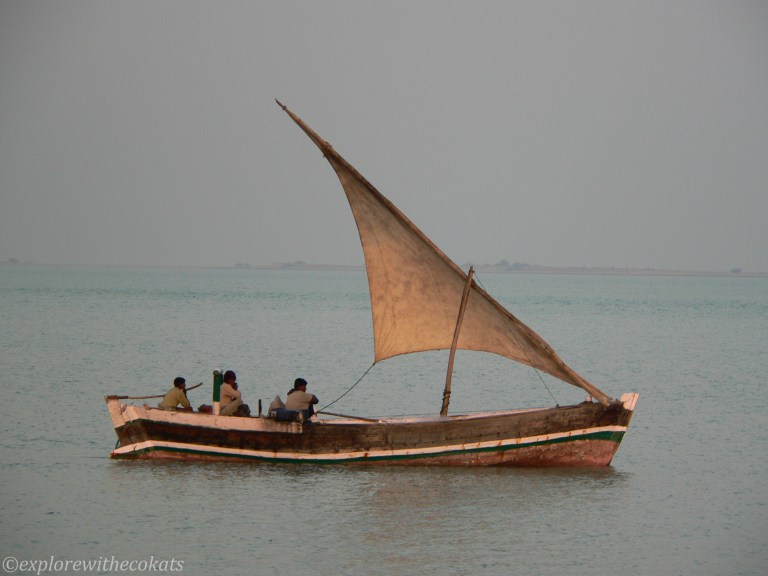 After some more exploration around the camps to spot migratory birds and marine animals, it was time to leave by late evening to catch a train back.
Some more details about the campsite:
The island camping was designed in such a way as to have fun and learn most basic survival training. We had to wash our own dishes, share toilets and eat basic food. There was no electricity or mobile network, which was such a boon. Drinking water was precious as it was procured from mainland Okha and was for drinking purpose only. All other things had to be done with sea water.
Though the camp through which I went is no longer functioning, you may go Island Camping in Beyt Dwarka with Sundarvan.
Sustainable tips for Beyt Dwarka camping
It is best not to use single use or disposable plastic. If you did get something in it, take it back with you. There are no dustbins or dumping grounds there.
Do not feed the sea gulls with biscuits!
Don't dispose anything in the sea or on the beach.
Avoid wearing perfumes or hand sanitizers while going in the sea water. You have no idea what those chemicals do to marine life.