There is much more to Goa than just beaches and there is even more in Monsoon. The beach certainly looses it charm, the shacks close down, the discotheque and pubs wear an eerie look. Tourists generally do not prefer planning a trip to Goa in Monsoon. However I am going to give you – the real travelers who hate crowds, 7 offbeat things to do in Goa in monsoon. If you are a wildlife enthusiast, solo traveler, or a photographer you are going to be in heaven. I went there 2 years back and had the most amazing time ever (i have been in summer and winter but trust me Goa in monsoon is stunning).
1) White water rafting
Move over Rishikesh and travel down south to experience the real offbeat things to do in Goa! When the rain gods show up here and the rivers start swelling up, head over to Valpoi on the banks of Mhadei river in North Goa, approximately 50 km from Panjim. After a small training session by experts, spend an hour cascading through the river waters trying to catch a glimpse of wildlife along the border of Mhadei Wildlife Sanctuary. This is definitely the number one feature for Monsoon in Goa and completely offbeat.
Level of difficulty: Easy – Grade I-II Rapids
Distance Covered: 10 kms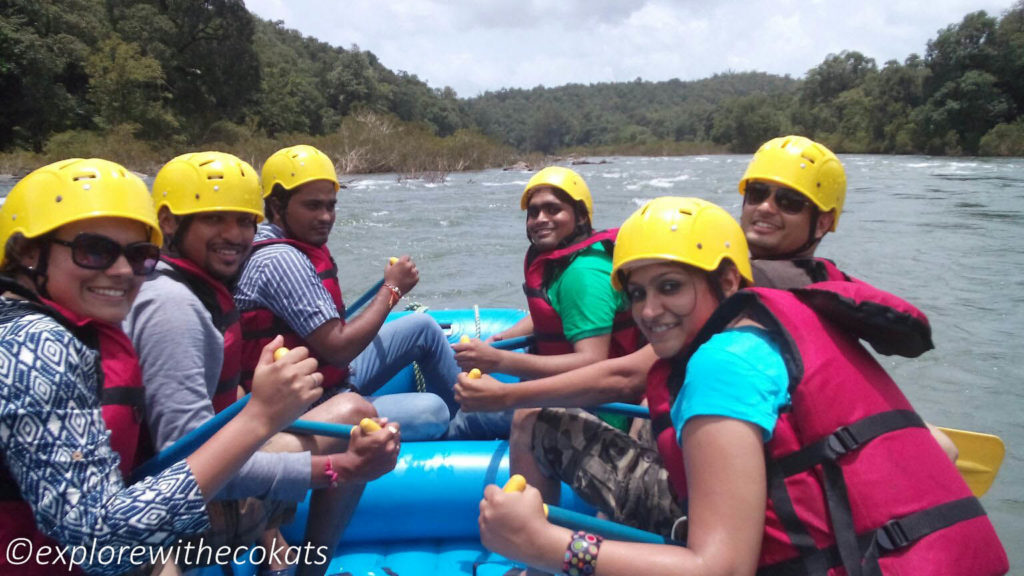 2) Visit the ancient monuments
Goa is dotted with several Portuguese forts that are a testimony to the glorious past of India. Most of these forts are in good condition and are worth a visit. Although Chapora is the most famous one thanks to Bollywood movies shot there and offers a good trek and views, the lesser known ones like Ries Magos, Terekhol, Corjeum fort and Cabo de Rama are good to visit as well. This is definitely one of the offbeat things to do in Goa and it will surprise you with beautiful instagram worthy frames.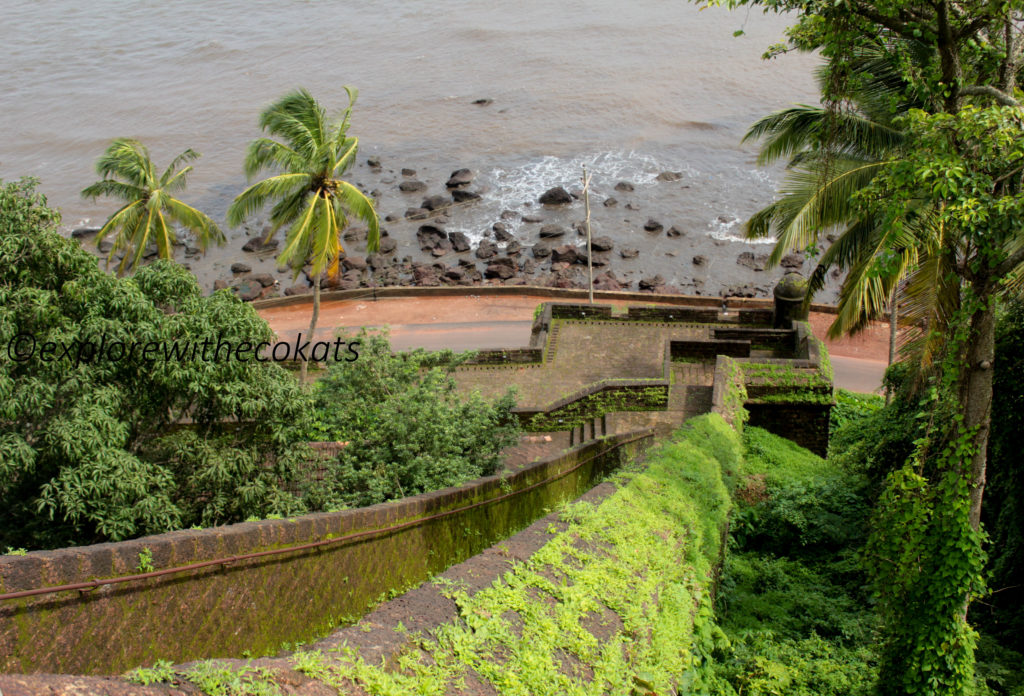 3) Enjoy Goa in Monsoon by driving on highways
Goa has amazing scenery along roads. Take any road out of town and enjoy the drizzle of rain on your face. Get mesmerized with small water falls, lush green trees and the aroma of nature.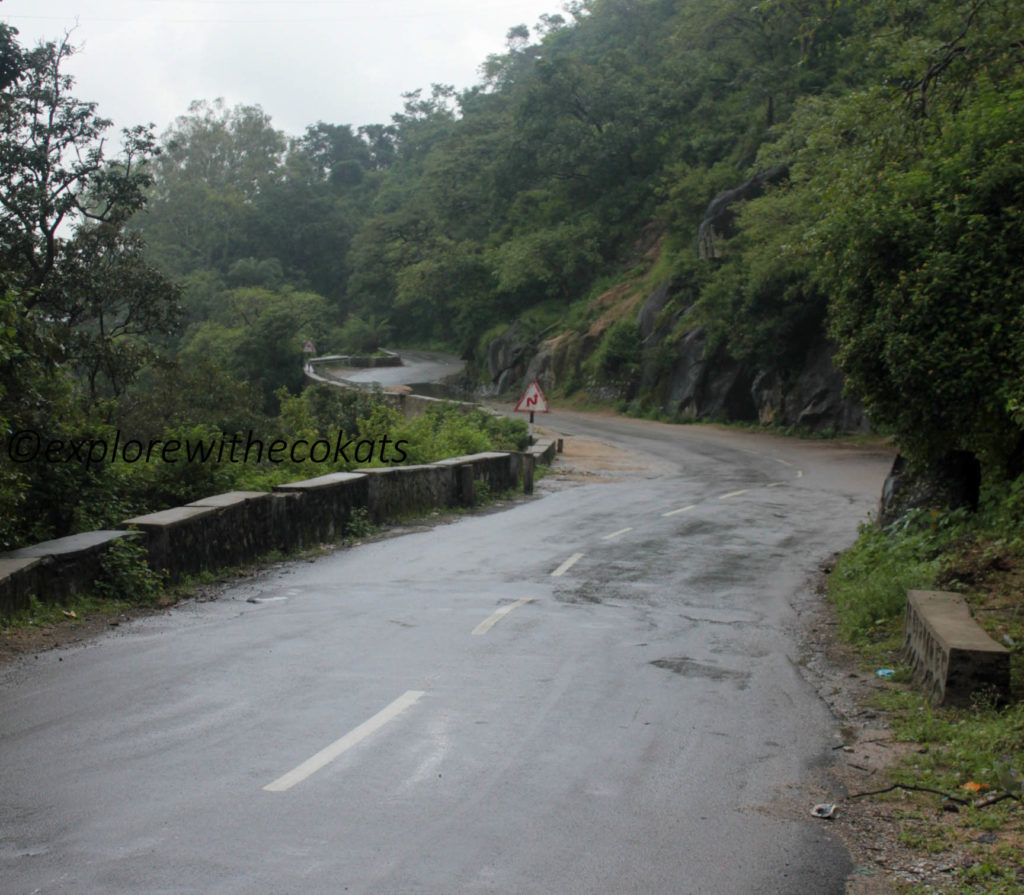 4) Shower in the waterfalls
You will find small waterfalls on the highway. Take a quick shower in the cold water. For big waterfalls head over to the touristy Dushsagar falls or the lesser know Harvalem. Harvalem situated near Bicholim town is an hour drive away from Panjim. You may visit the Harvalem caves nearby.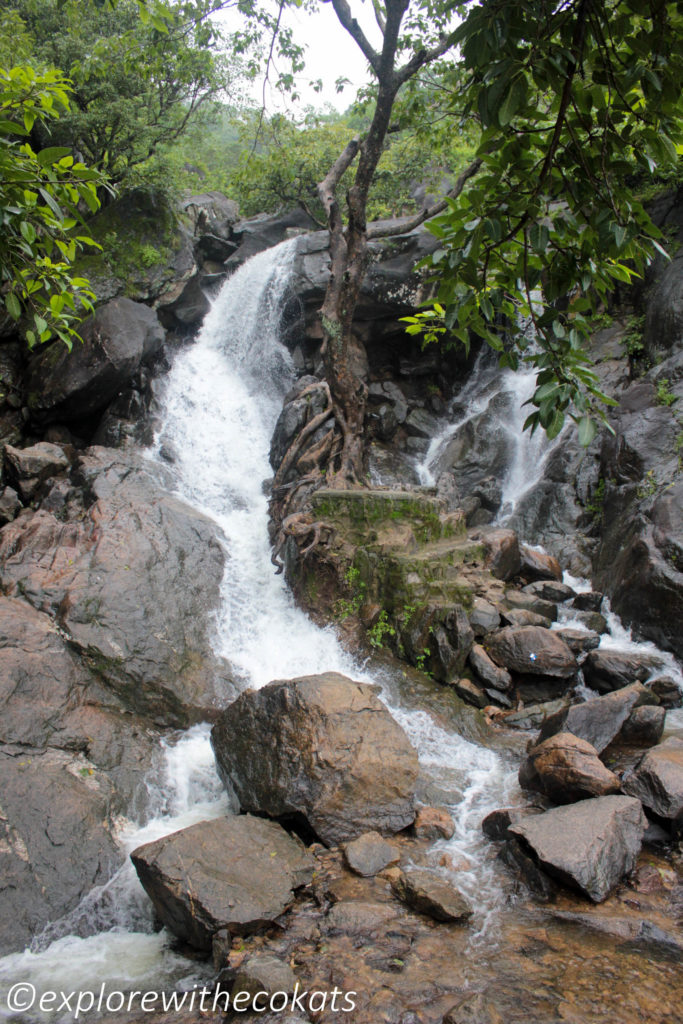 5) Visit Bondla Wildlife Sanctuary
Did you know there was Sanctuary in Goa? Bondala Wildlife Sanctuary is a mini zoo situated 38 kms from Margao. It has a deer park in natural habitat, botanical and rose gardens to entertain people. It is certainly a quite and peaceful getaway to enjoy some wildlife. It is certainly ticking Offbeat things to do in goa as you can see spotted deer easily walking around the park.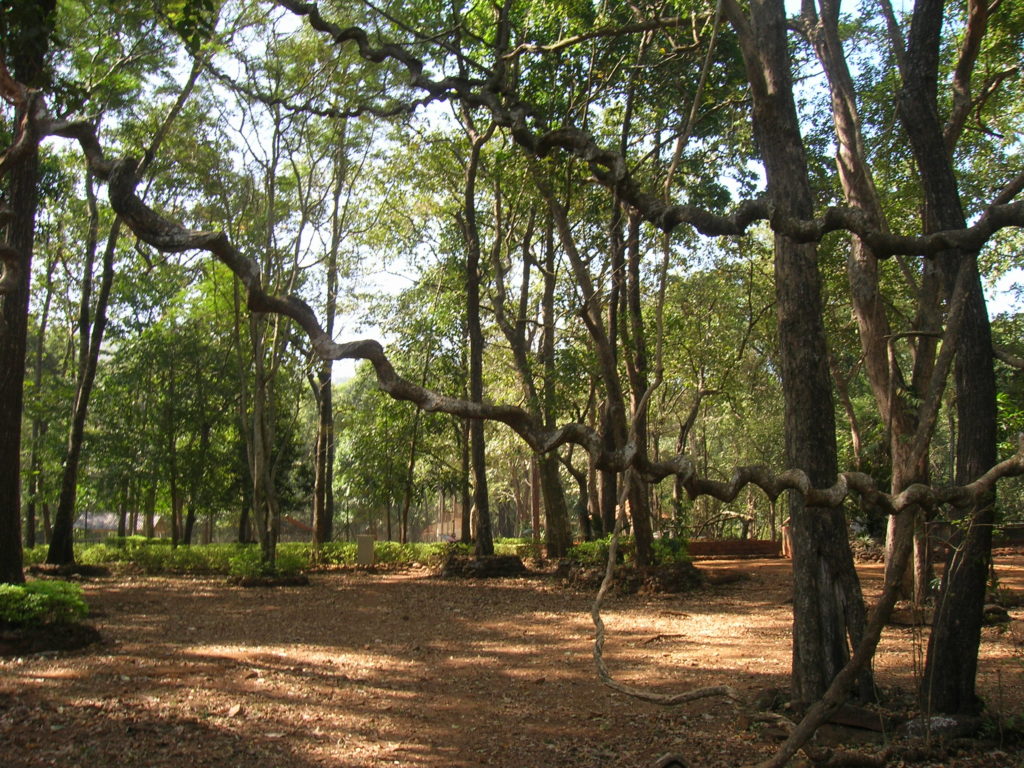 6) Learn about the turtle conservation
Galgibaga, in South Goa, is a Turtle conservation site where Olive Ridley turtles lay eggs. The species number is going down thanks to tourism, so the Goa Forest Department runs a conservation program by fencing specific areas on beach. Though the egg laying period is between October and March, you can visit their enclosure and the staff over there can give you all the information about Olive Ridley and show you pictures or videos of the turtles during their time of birth.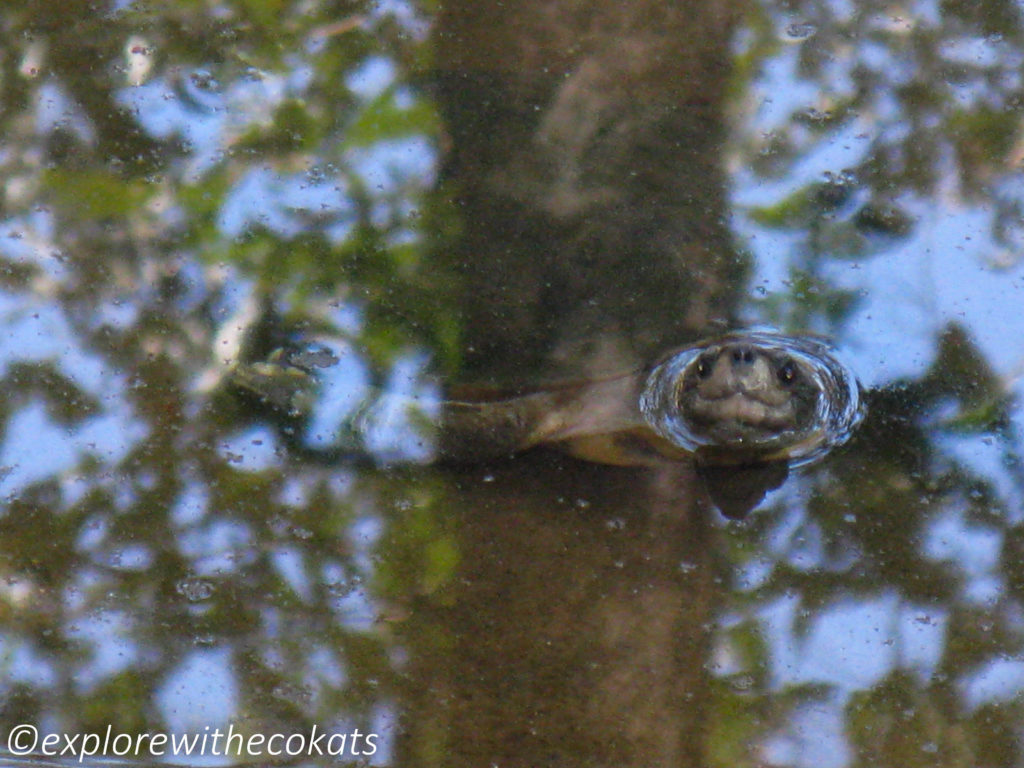 7) Visit the Salim Ali Bird Sanctuary
The wildlife sanctuaries in Goa are mostly unexplored and are open throughout the year, unlike their counterparts in the country when you have to wait for monsoon to be over to click those elusive birds. Salim Ali bird sanctuary, a small one with an area of 1.8 sq. km.  is home to a staggering variety of local as well migratory birds. Thick mangrove vegetation blankets the landscape of the island which consists of not only birds but insects, crabs and variety of trees. Read more about my wildlife spotting experience at Gir National Park.
How to reach: Take a ferry from Panaji upto Ribandar. From there take a ferry via Mandovi river to Chorao island.
Happy Birding!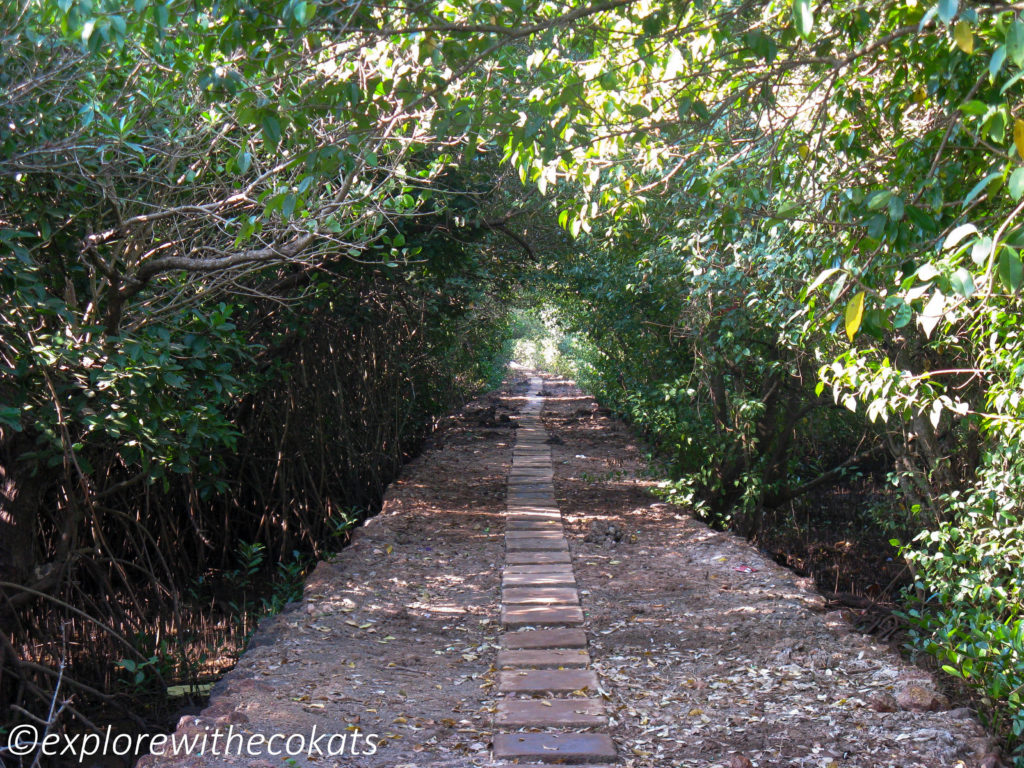 Sustainable Tips to enjoy Goa in Monsoon
Do not throw plastic waste in waterfalls, highway, river and dispose in dustbins. Panaji is the Earth Care Award 2015 winner for sustainable waste management. Let us be responsible tourists and maintain that status.
Do not play loud music while in national park, as it disturbs the balance of the ecosystem. A bird may not be able to hear its mate's calls thanks to you playing a Justin Bieber or Honey Singhnumber!
Do not wear perfume/deodorant while visiting national parks/wildlife sanctuaries.