Watching a tiger in the wild is a dream for all. Patience and perseverance are the two keys of spotting a tiger in the wild. I had the chance to go to go Tadoba National Park in Maharashtra state of India. However, my recent Poland trip made it not possible to get leaves from work and I had to skip it. My husband went there and he shares his experience of seeing a Tiger in the wild for the first time in his life:
It is a privilege to live in a country that is home to the highest number of Tigers in the world. Tiger Safari's in the jungles of India are one of the most sought after wild life tours for any wildlife enthusiast across the world. There are approximately 50 Tiger reserves spread across India that is home to the Royal Bengal Tiger. Tadoba National Park in Central India is one of these tiger reserves that houses more than 40 of these Big Cats. Tadoba National Park is 116 Sq. Km in area. Together with Andhari Wildlife Sanctuary adjacent to the park, the TATR (Tadoba Andhari Tiger Reserve) is spread across a total of 625 sq km.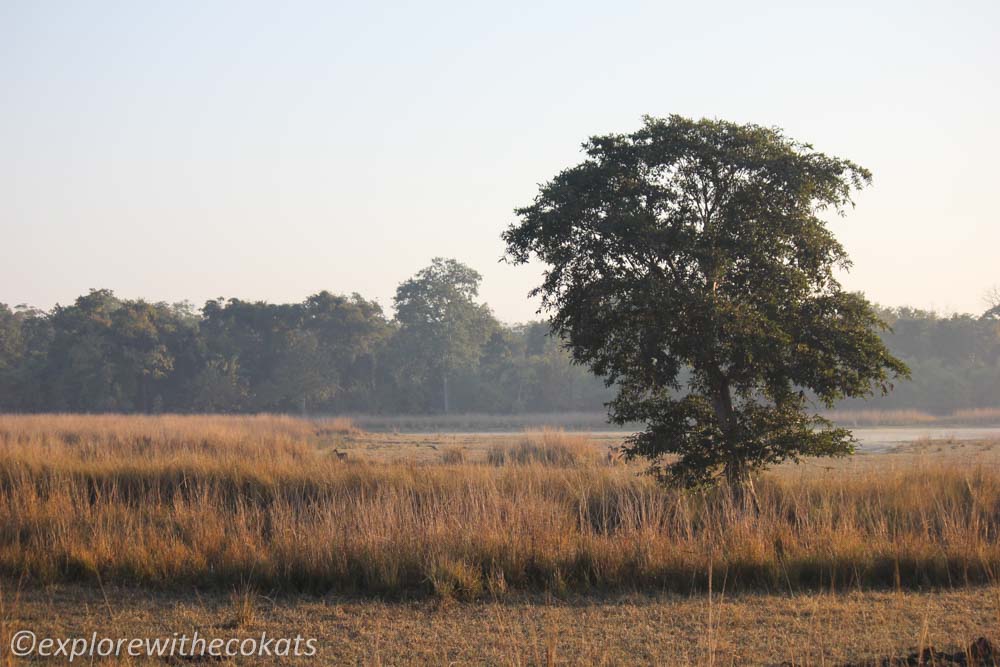 It is generally accepted amongst naturalists and wildlife experts that Tadoba has the highest probability of tiger sightings across all Project Tiger reserves in India. A wildlife enthusiast myself, I had my mind focused on visiting Tadoba for the past many years. My chance finally came in late December of 2018. On the afternoon of the 30th of December we set out for our first safari inside TATR.
Day 1 at Tadoba National Park
Once we entered the gates of the park I felt a certain thrill in me like never before. The prospect of seeing a tiger gave me butterflies in my stomach. At first the silence of the jungle was exciting as ever but once you enter the park you can hear certain typical calls of birds and animals that are as soothing and relaxing as ever. Hardly half a kilometer inside the park we saw a board saying 'keep silence in the park and hear the animals in the jungle speak as you are in their territory now'. There was a diversion at that board which allowed us to enter into a different area within the park.
Also read Periyar National Park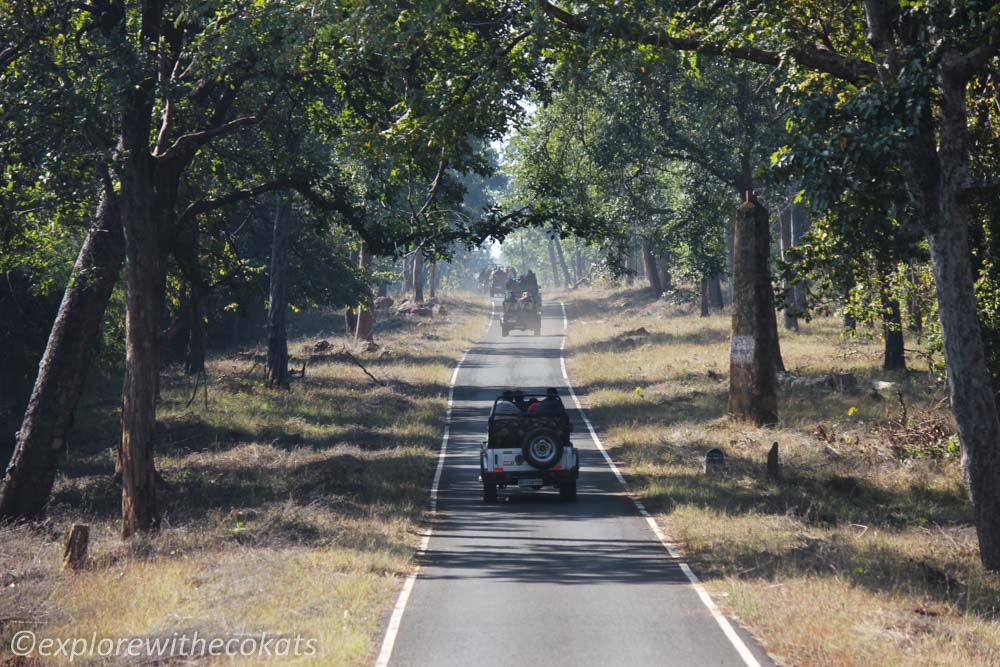 Minutes into the safari, we noticed the first signs of wild life. There was a small lake in front of us and basking on it's shore was a crocodile. A few lesser whistling ducks basked in the glory of sun near the lake. Up ahead we could hear the alarm call of a spotted dear so we decided to wait there for some time and see if there was any predator around. But the alarm calls stopped after a while and we decided to move on.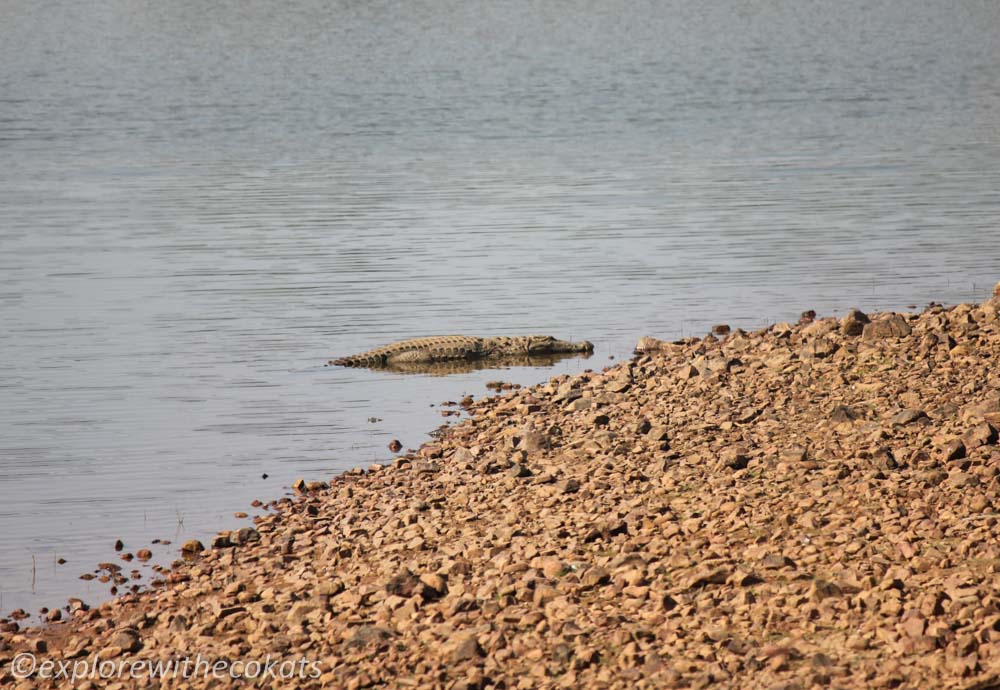 In Tadoba, there are quite a few water bodies which are known for tremendous tiger sightings. Our guide and driver decided to keep moving from one water body to another in search of the marvelous big cat. After almost 2 hours of roaming around the jungle we came to a place where we met another gypsy with its guide and driver telling us to go back to one particular water body where we had already been, as they saw a tiger there right after we left it (what luck!). Upon hearing this news, we all got very excited and headed back toward that place. Upon reaching there we saw a huge line of gypsy's and a canter trying to catch a glimpse of the tiger. Beside the water body which was a bit under hill from where our vehicle was, there was a lot of tall grass. The tiger was supposedly in the grass and people could see its ears move or tail wag at regular intervals. It was superbly camouflaged making us unable to recognize if there was any animal there at all.
We decided to stay patient. After 20 mins of waiting for it the tiger gracefully got up. He came uphill first, right at the edge of the road where all the vehicles were lined up. Due to the close formation of all the vehicles the tiger was not able to move to the other side of the road, hence one of the drivers of the gypsy's moved the car allowing the tiger to pass through. Once he came across we could see him clearly and take some great pictures. He was huge 3-year-old sub adult male tiger, son of the legendary male, Matkasur and Tigress, Chhoti Tara. Due to the names of his parents he is often called Chhota Tarachand or Chhota Matka by the local guides. Chhota meaning small. He also had a tracking collar around his neck. There were reports then that his brother was killed due to electrocution by local nearby villagers. Hence he was collared by the forest department for his own benefit and protection by allowing the forest officials to keep track of his whereabouts. When I saw him I literally had goosebumps on me. It was surreal!
Day 2 at Tadoba National Park
The second day of Safari brought us renewed excitement. Just like previous day's sighting of Chhota Matka we were ever so hopeful of more sightings on day 2. We set out early in the morning around 6 am towards the park's entry gate. This time we decided to check out more places in the park and try to increase the number of tigers we could see. We went ahead of the other 2 cars as we tried to catch a glimpse of any predator at dawn at the first sign of light! We could not see a single tiger or any other predator for most part of the safari however, we did see a lot of other wild animals such as the Indian Bison, the Sambar, spotted deer and various birds such as the mottled wood owl and the yellow footed green pigeon. After around 3 hours of roaming there was no tiger in sight and we felt a bit disappointed and it was time for us to head back to the exit. But luck had other plans as, while returning back we saw another male tiger. It was the same tiger, Chhota Matka that we had seen previous day. Feeling lucky again we thanked the heavens for giving us a final glimpse of the majestic Royal Bengal Tiger.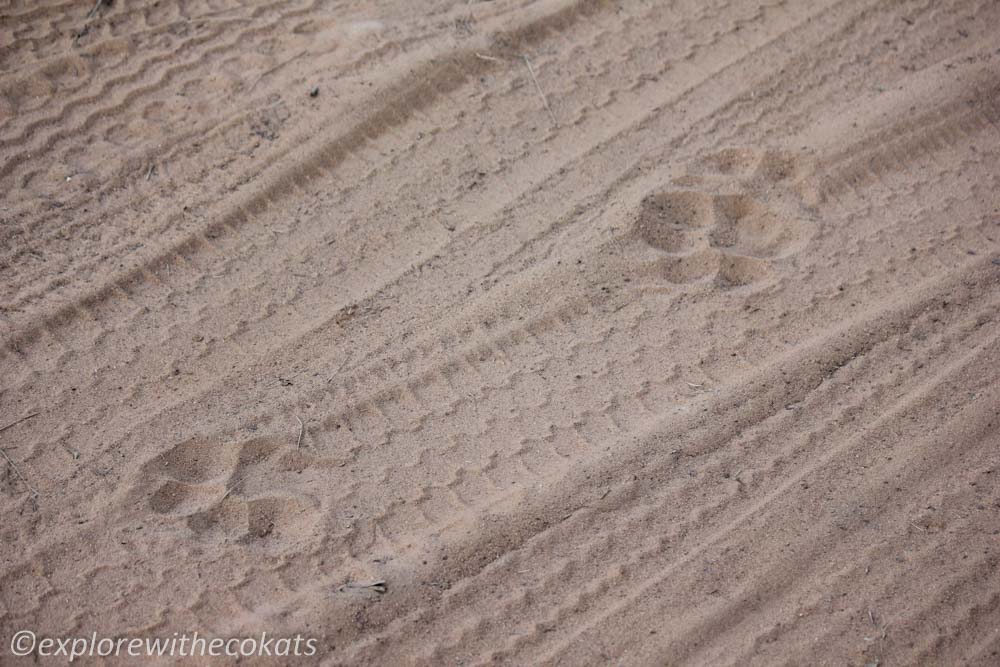 Overall Experience?
It was amazing! If you are a wildlife enthusiast, you must add Tadoba National Park to your must visit places in India.
Are 2 safaris enough?
Yes and No! Yes if you are short on time, no if you want to explore more areas and look for more wildlife other than tiger.
Here are much quick points to plan a trip to Tadoba National Park.
How to reach Tadoba National Park
The nearest city from Tadoba is Nagpur which is just 145 km away. Nagpur is well connected though air, rail and road with other major cities of India like Mumbai, Bangalore and New Delhi. Tadoba has lots of hotels and resorts that are suited for high end luxury as well as budget accommodation. Bookings can be done online.
Where to Stay
We stayed at the Maharashtra Tourism Development Corporation (MTDC) Resort near Moharli gate in Tadoba which had excellent rooms and a decent restaurant.
Low Range: Wild home stay, Tadoba Homestay cottage
Mid Range: Tadoba Tiger Resort, Tristar hotel
High Range: The Pugmark Jungle Lodge, Tadoba Trails
Best time to visit Tadoba National Park
The best months to visit any Tiger Park in India are in the spring to summer months from late February to end of May. The forest and grasslands are much thinner and drier in these months and water sources in the heart of the jungles dry up in the summer hence forcing the tiger to come out in the open towards much larger water resources such as the Tadoba Lake situated in the core area of the reserve. Hence the summer months up to May are much ideal for Tiger sightings.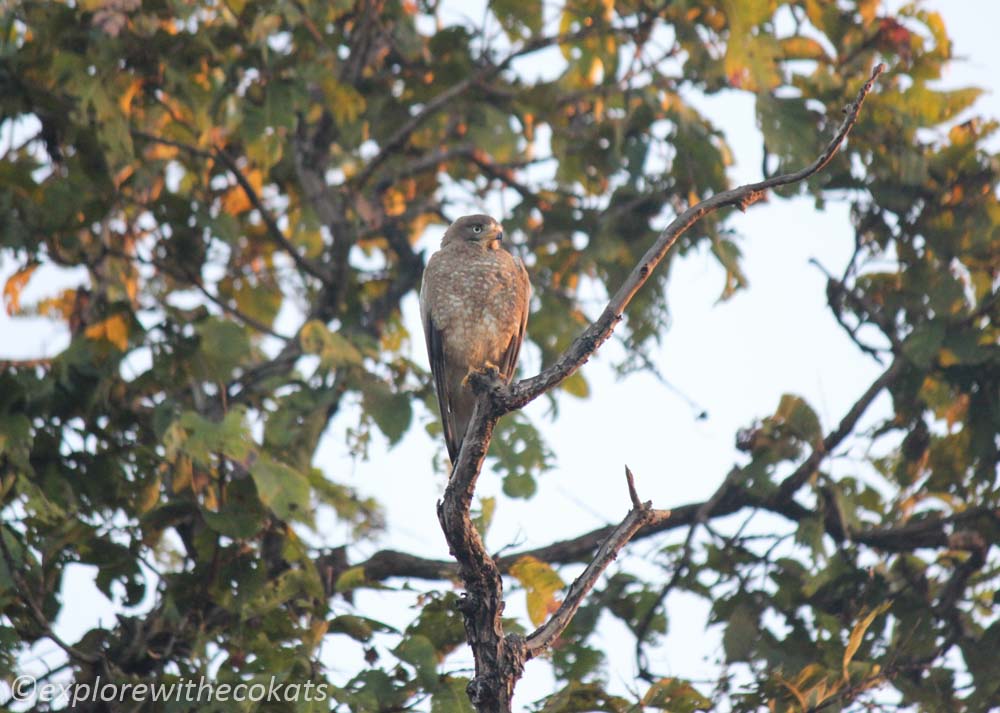 Safari bookings and timings of Tadoba National Park
Wildlife Safari bookings have to be done online on the Maharashtra eco-tourism website. You should try and book for these safaris well in advance. Bookings open 4 months in advance. You have 2 vehicle options for the ride, 1 is a gypsy and the other one is a Canter which is like a mini bus. I would recommend the gypsy for obvious reasons. The gypsy can accommodate 6 persons plus the gypsy driver and the guide. You have to select your choice of vehicle during your online booking. At the entry gate of the tiger reserve you need to first show the authorities your online safari booking slip and the original id's of all the members in your booking. The gypsies are allocated by the forest department and before the safari timings they usually come and pick you up at the hotel where you are staying in Tadoba and take you to the entry gate where your booking is checked. The booking office also allocates a forest guide with you for your safari. So apart from the online safari permit for which you would pay while booking online, you will also have to pay separately for the gypsy and the guide both of them, at the entry gate. The rates for the permit, vehicle and guide all are mentioned on the Maharashtra eco-tourism website. For the gypsy to come to your hotel, you have to give your online booking id to the hotel and they will call the forest department on your behalf and ask them to send your allocated vehicle. Safari's here are permitted in the morning from 6am to 10:30am and in the afternoon from 2:30pm to 6:30pm depending upon the month you visit as these timings also depend upon the sunrise and sunset timings. I took 2 safaris and I would also recommend a minimum of 2 or even 3 to increase your chance of getting a glimpse of the Tiger.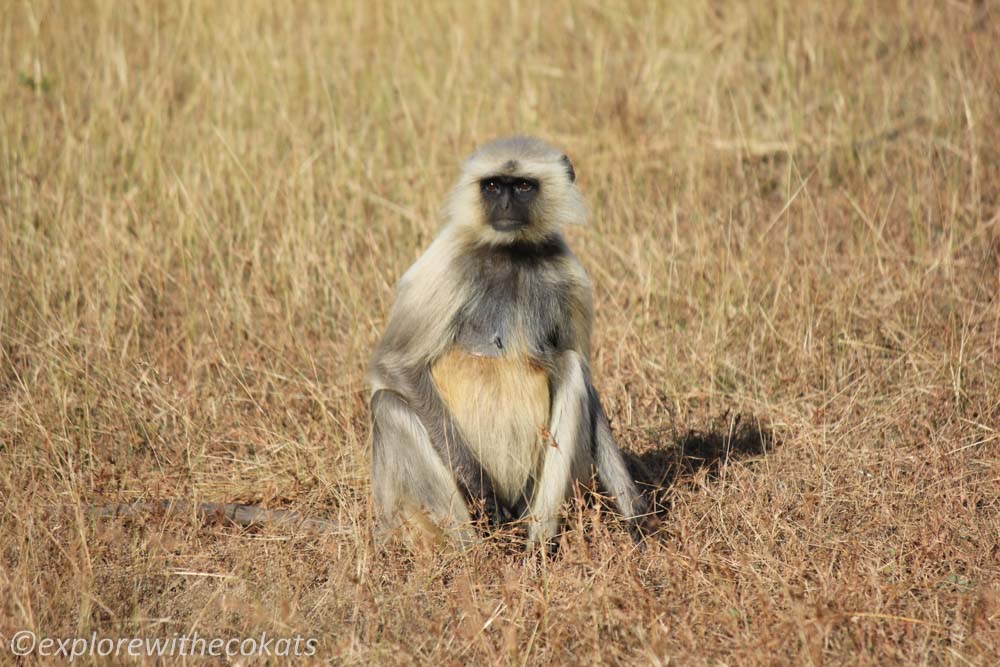 Wildlife other than tiger?
Yes, Tadoba National Park is abundant with wildlife. Apart from the tiger which is the apex predator here, there are lots of other carnivores found here such as the leopard, Indian wild dog, jungle cat, jackals and even Indian Striped Hyenas. Other species of mammals often seen in the park are Indian Bison, Spotted Dear, Sambar, Indian Langur monkeys and Sloth Bears. There are approximately 195 bird species found here but as per our safari guide a majority of the birds are resident. Only 16-18 birds such as the lesser whistling duck are migratory. Tadoba is home to a lot of reptiles as well such as the cobra, viper and crocodiles in various lakes in the core area of the reserve.
Sustainable Tips for Tadoba National Park
Do not litter inside the national park.
Wear clothes with natural colors such as green, brown and beige in order to blend into the natural surroundings.
Do not talk loudly in the park, try and listen to the calls of animals in order to sight and identify them in the wild.
Stepping down from your vehicle inside the park during the safari is strictly prohibited. Safari drivers and guides can get fined and suspended if someone from their vehicle is seen getting down.
Avoid using your mobile phones in any national park. Mobile phones have been banned in TATR since 1st December 2018 hence it is best to leave your phone at your hotel before leaving for a safari.
Avoid carrying food with you in safari's but always keep a water bottle handy. Non vegetarian food is strictly prohibited as its odor can attract carnivores.
Respect the forest officials and guides. Do not blame them if you do not spot a tiger. It's just hard luck