Amsterdam is the best example of Sustainable development – whether it is using bicycles, constructing green buildings, having energy neutral institutions or simply upgrading an obsolete area into an artistic, usable and interesting area which is economically viable. I happened to visit NDSM wharf located in the north-west Amsterdam as a part of my Masters course in Green cities from Erasmus University, Rotterdam.  Since this was for study course, we were given a private tour by one of the artists there and introduced to various sustainable practices they follow.
About NDSM Wharf
At first sight this place looks littered with rustic metal, abandoned vehicles and graffiti relics of the industrial days which is the historical remainder of the largest shipyard in Amsterdam on the bank of IJ river which when closed 30 years ago gave space to a large void area. NDSM wharf stands for News Dock Activities Stories. You will come across dozens of boats and ships which are now being transformed into creative office spaces in the Kunststad (Art City), the largest breeding site in the Netherlands. There are happening places where you can eat, drink, party, attend an exhibition or live on luxury hotel at the river bank, enjoying the best view of Amsterdam.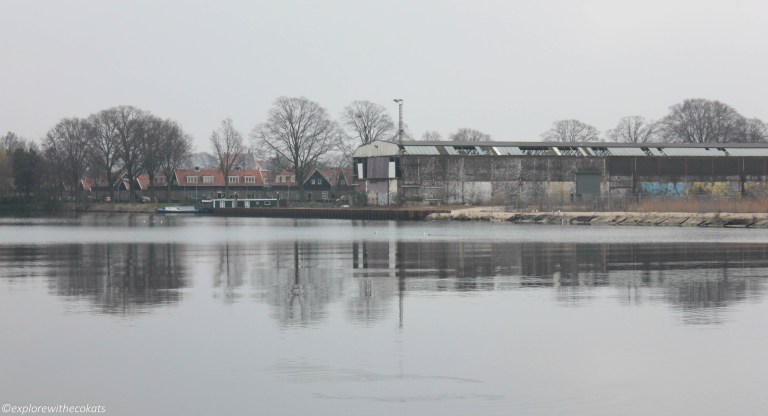 NDSM wharf is reportedly one of the 3 most wanted development areas of Amsterdam and has been announced as a "model project of urban renewal in the Netherlands" since 2002 by the Ministries of Planning, Environment and Economy Affairs.
Here's a list why NDSM wharf is one of the most sustainable places and a must visit if you are a localite or tourist in Amsterdam. You can also look at Sustainable Architecture options to visit in Rotterdam, Netherlands by clicking here.
Sustainable offices
NDSM wharf is a work place for artists and they live like a close knit community. They have turned the old boats into their offices using the locally available resources. Peek into these offices from the windows and I bet you cannot stop yourself from going in and seeing what they offer. The artist community meet up every few days to discuss issues and take solution. They come together to tend to nearby areas or garden, or deload the toilet or compost the poo!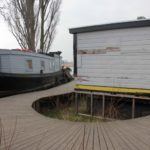 Sustainable toilets
The water used to flush the toilet is rainwater filtered by the moss sedum bed on the roof. The sewage is transported to a helophyte filter system and a floating bamboo and reed garden which is transported through a pipeline outside the boat. Once purified, the water is pumped back into the boat closing the loop of sustainable toilet.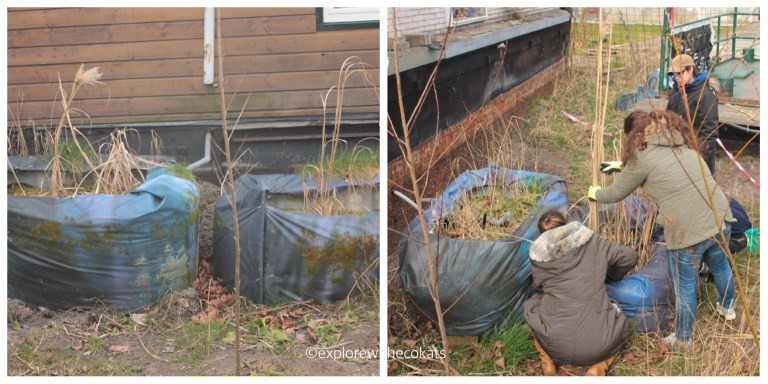 Composting:
The poo from toilet is collected separately and composted in a designated area. These machines are manually rotated for aeration. Micro-organisms, disinfectants and anti odour powder is added to this for handling safety.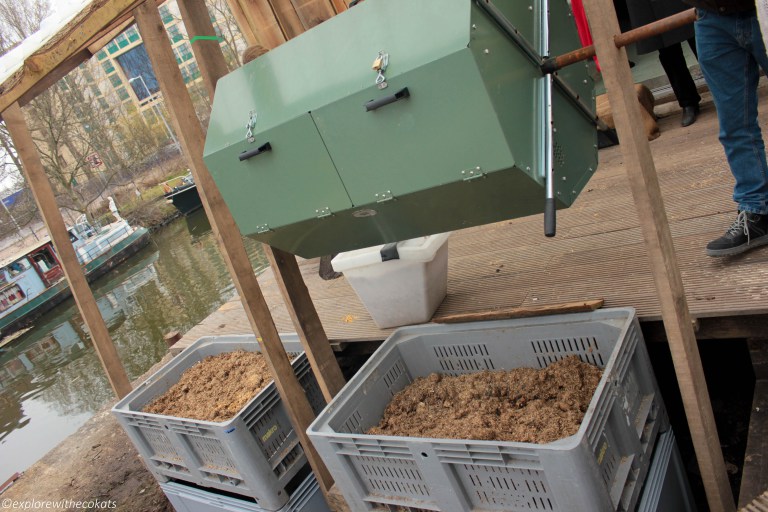 Hostels from shipping containers
Colorful shipping containers have been converted into cheap student housing for emerging artists. Fortunately they have air conditioning system to escape the heat during summer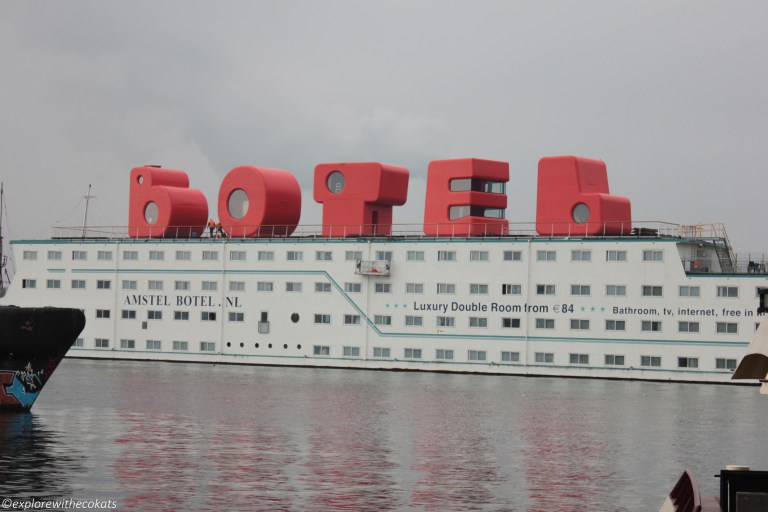 Shipping warehouse for exhibition hall and office space
There is a massive exhibition space for events and festivals at Kunststad. It also offers 2 levels of office space that renters can modify to their needs at very cheap costs. Over 250 office spaces are present within this warehouse.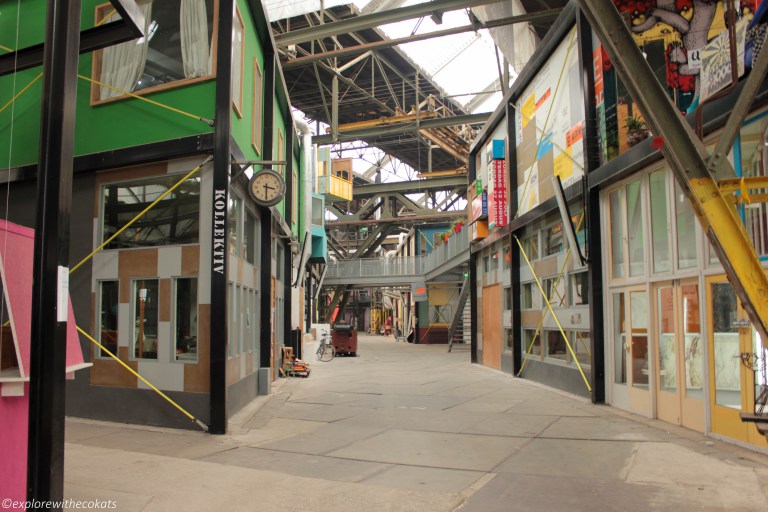 Hotels from Ships
An old boat has been converted into a 3-star hotel and named "botel" and a towering crane that is offers most spacious and high end luxury suite with unequalled city views.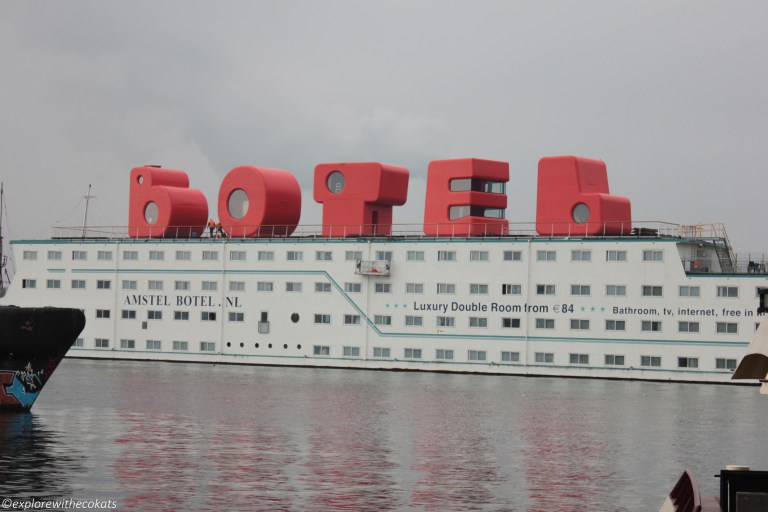 NDSM wharf is very creatively transformed into an activity site using green development approaches and the community is completely involved in maintaining so! In case you want a guided tour to know know the history, you may contact here.