There is so much to share about Little Rann of Kutch that one post couldn't do justice to it. In my last post – A weekend in Little Rann of Kutch, I talked about the thriving wildlife in the arid land which is situated 130 kms from Ahmedabad, India. In the current post I will share about humans surviving here since centuries and running a business for generations together in the salt pans. Salt pans of Little Rann of Kutch.
The history of the Little Rann of Kutch is – Centuries ago it was part of the sea until an earthquake turned it into an arid land. Water, however exists 30 feet below the hard, sun baked crust. Centuries ago a community called Agariyas (Salt farmers) noticed that water below ground level was brine water and concentrated enough to produce salt. And hence a business was born on which the economy of the area has kept afloat all these years. The business of Salt Pans of Little Rann of Kutch.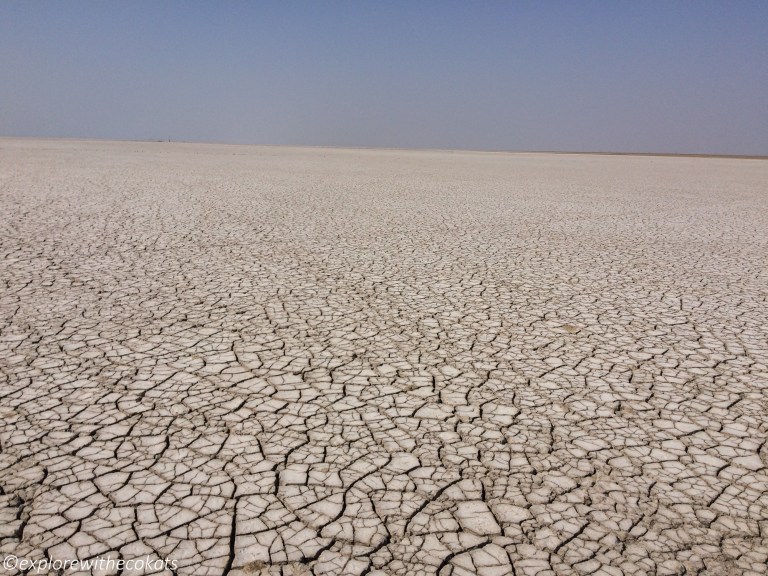 I happened to visit these salt pans of Little Rann of Kutch which literally existed in the middle of nowhere. It was impossible to imagine that in the beige coloured monotony of cracked mudflats, a thriving salt farm would be booming. Intrigued to know the process and how much profit they make, I met 2 men working in their family salt pans and asked a lot of questions.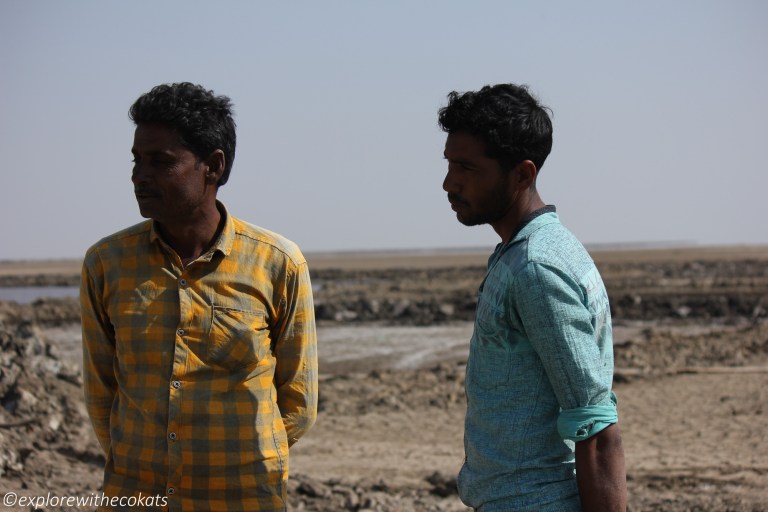 Excerpt from my conversation with a farmer: Salt pans of Little Rann of Kutch
Once the monsoon waters recede in month of October, these farmers walk in the swamp; which still has about 1 feet of water to mark the borders of the salt pan. These swamps are 1-2 kms from mainland and due to the slippery nature takes over an hour to reach here. Farmers carry their food and drinking water everyday.
The borders of the square shaped salt pans are made by basic farm tools and hand.
By the month of November when the water dries up the brine water is pumped to the surface using diesel pumps and spread out in salt pans. The pumped out brine water is directed into square-shaped salt pans where the natural process of evaporation begins. The Agariyas live here on salt pans of little rann of kutch with their family in a makeshift shanty.
The brine water concentration is about 4% in the first salt pan which needs to be further concentrated upto 28% in order to harvest the salt. So it passes from one salt pan to next seven times.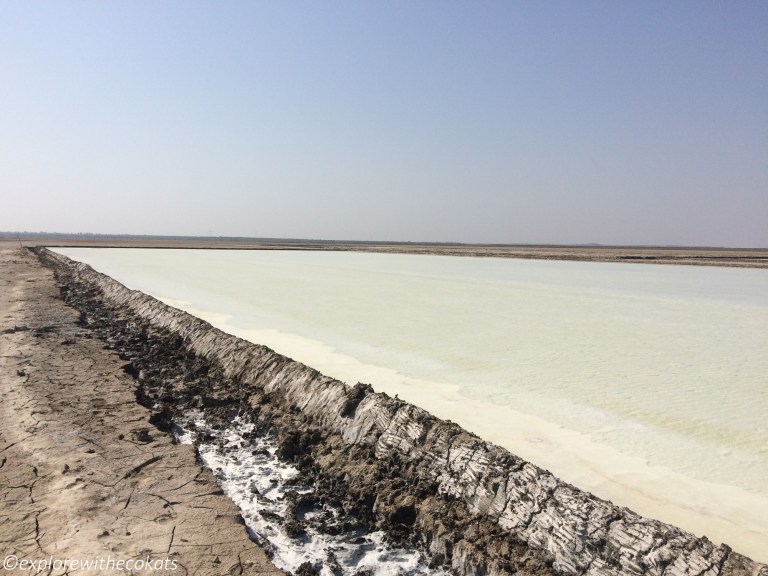 The salt layer is continously scraped with heavy wooden rakes so as to develop smaller salt crystals.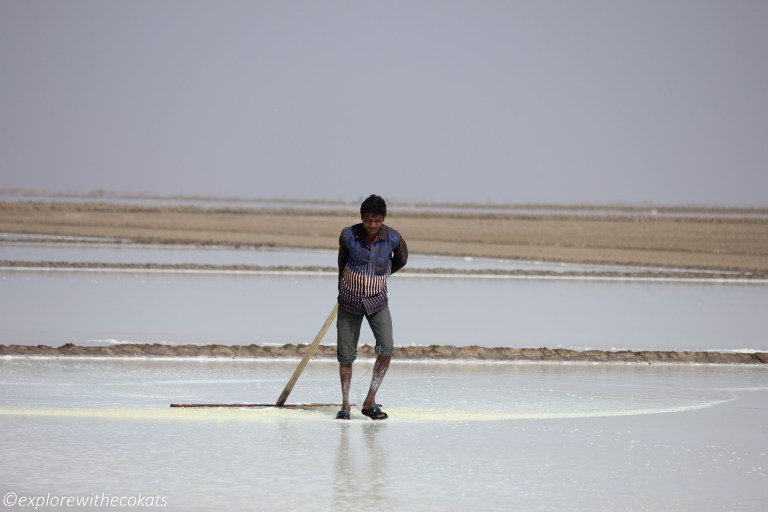 It is then piled up on the sides of the pans to be collected later.
Each salt pan produces approximately 400 ton of salt. A family of 4-5 people is able to produce about 800 ton salt in peak season.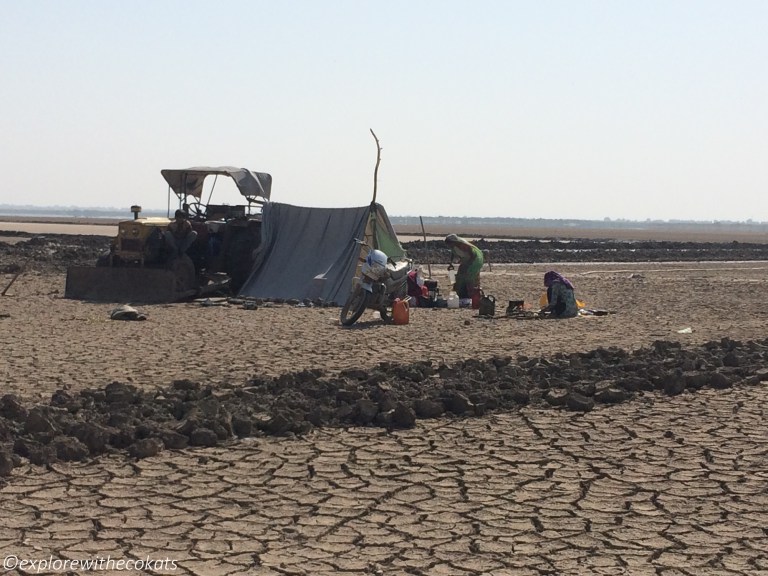 The harvest season comes to an end around June with the monsoon setting in. The families pack up their stuff and return to villages to spend next 4 months doing odd jobs. The monsoons come and wash their salt fields away, turning the desert into sea.
All this hardship and I was sure that they would be earning handsome amount of money. Who in their right mind would spend 10 hours of day in the scorching 45 degrees, right? That's when they informed me they are paid Rs. 800 per ton ( US$10) and earn about Rs. 6,40,000/year (US$10,000) for 800 tons after working for 1800 hours. All those complaining about life being hard, trust me you have something to think about!