With people booking Christmas holidays in various popular European destinations, Poland may not pop up as an obvious holiday destination. Although, being super cold, Poland has a lot to offer as a perfect place for a weekend getaway, a skiing trip, or a gastronomic escapade. Poland is slowly climbing the overall charts of popularity as a tourist destination and it needs all the attention even in winters. On my recent visit, I have been charmed and here are 7 reasons why you should spend Christmas in Poland.
1. Snow: Because it makes everything look beautiful
When the Polish cities deck up the streets for Christmas it looks straight out of a Hollywood movie – the right amount of magic Christmas is supposed to have. The freshly fallen snow leads to a special atmosphere in the festivities and a 'white Christmas' is almost guaranteed in Poland. Make the most of festivities by enjoying Christmas in Poland.
Read: Top free things to do in Berlin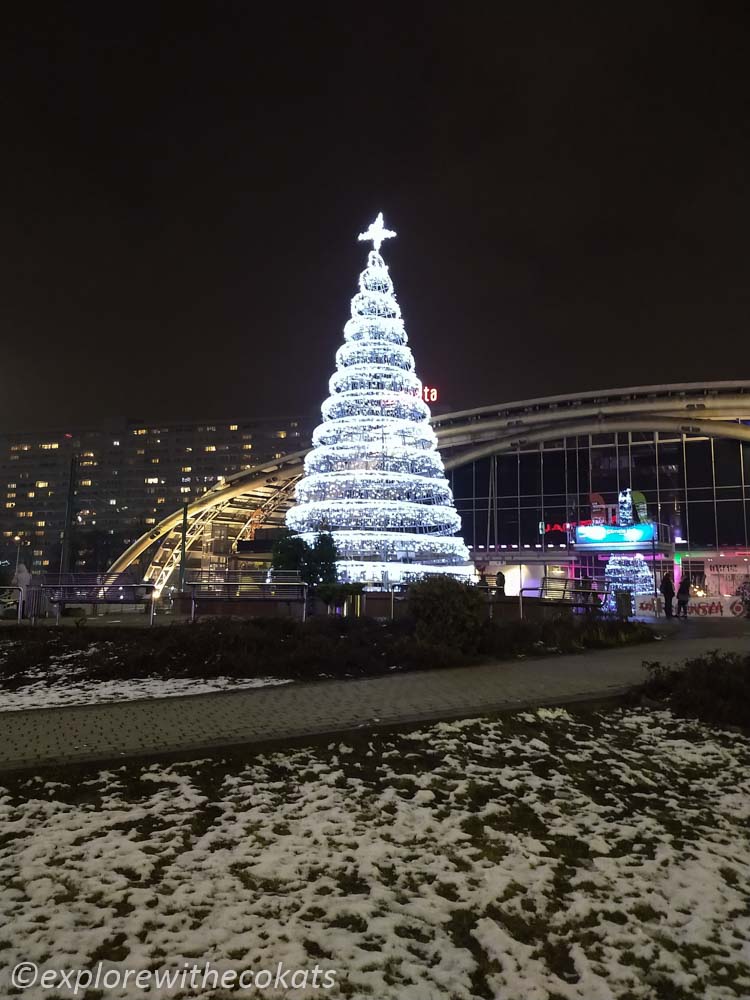 2. Less crowds = More fun
Unlike summer when Poland is popular as tourist destination, winter will have less tourists and more locals in the churches, markets and forts. It is a great opportunity to mingle with the Polish locals and get to know more stories about the place.
Poles are extremely friendly and will go out the way to help you, even if they cannot speak english. Their hospitality is flawless.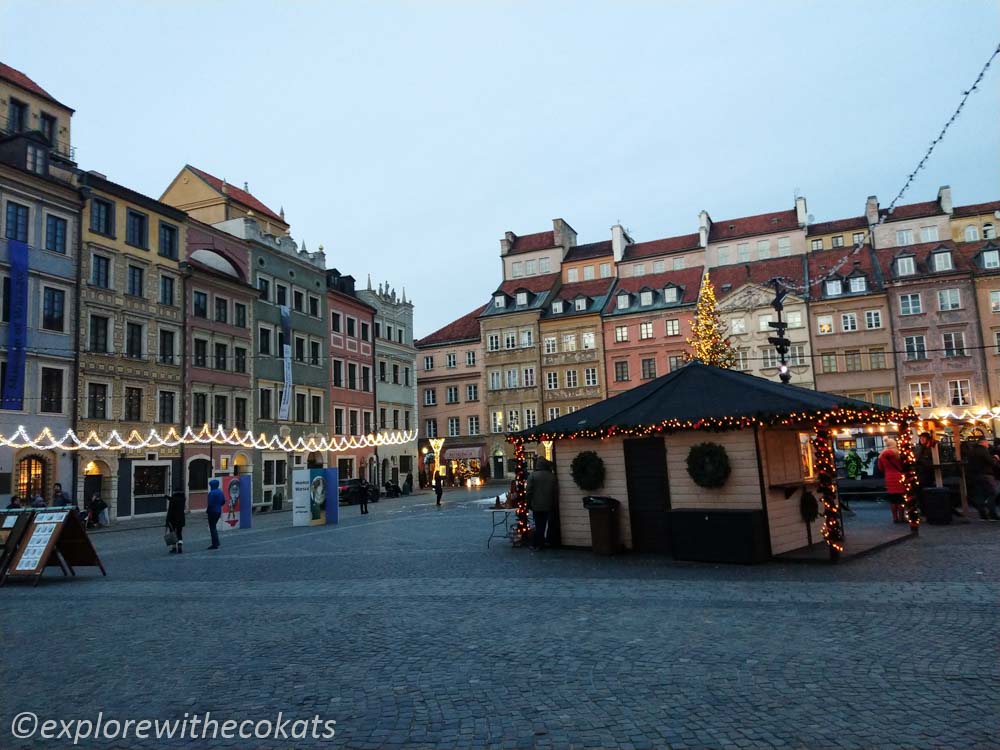 3. Christmas markets
With cute fairy lit huts, stalls selling everything from Pierogi to mulled wine, there is lot of festive entertainment including carol singing in traditional attire, art performances, orchestra sessions etc. Every big square in Polish cities is turned into a Christmas market from the first week of December. They are the one stop destination for all the festive frolic and a place to stock up on the Christmas candies and last minute gifts for family and friends.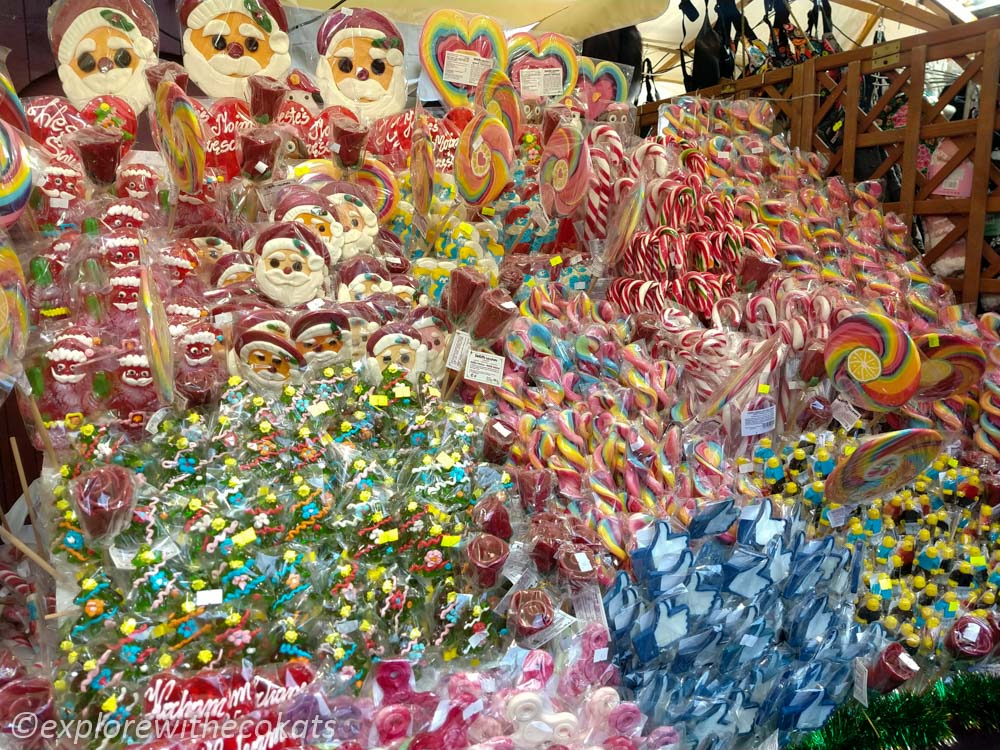 Most Christmas markets and the popular city squares are turned into pop-up ice rinks. A fairy light canopy, musicians playing Christmas songs and Polish food, will make you get your skates on and roll over the ice. If skating is not your thing, simply stand on the sidelines and watch the enthusiasts have fun while sipping on the hot chocolate or kawa (Polish coffee with milk).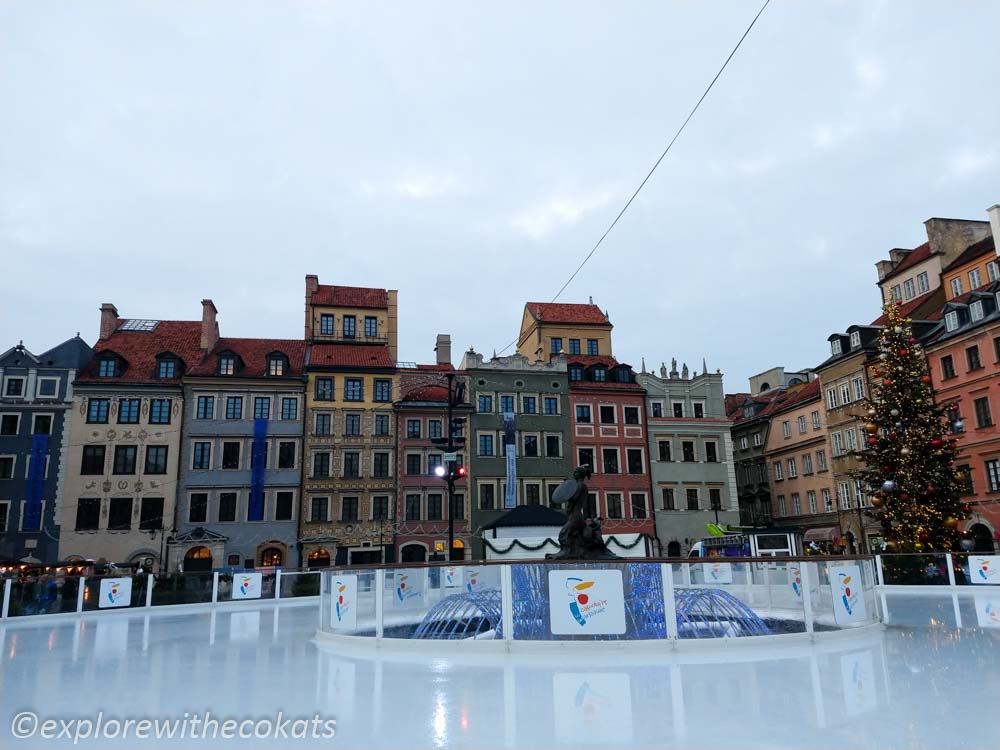 If you visit Krakow around Christmas, you will notice cribs featuring the city's beautiful baroque and gothic buildings and are called 'Szopki'. These are models made by locals and displayed in Market Square. The details and use of colours is mindblowing.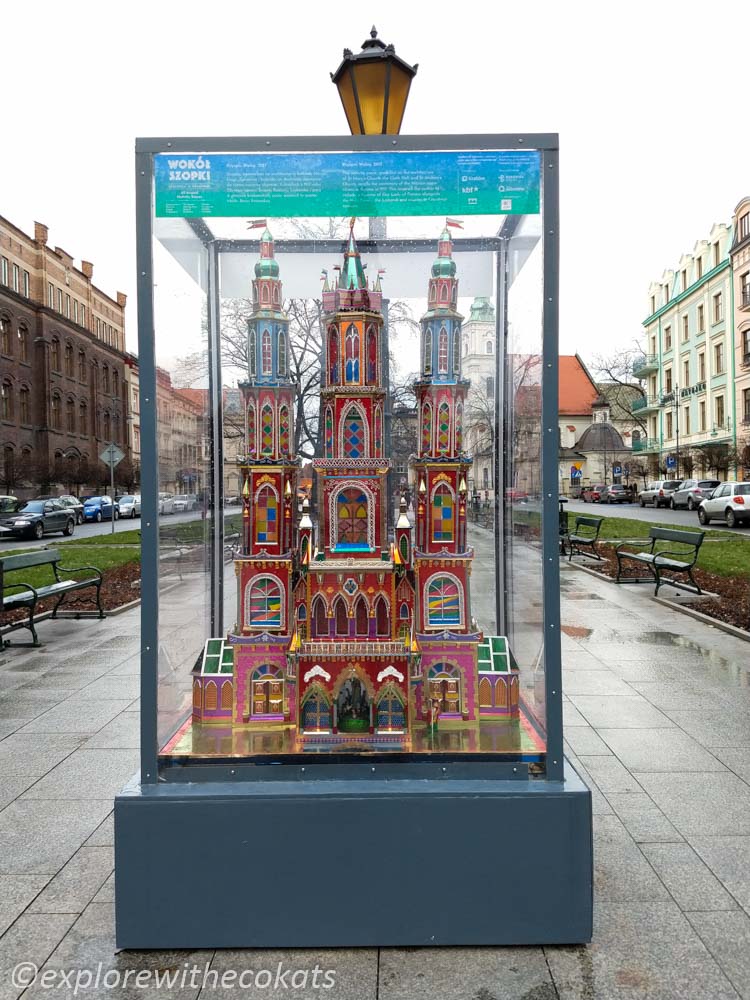 4. Delicious food and drinks
There will be no dearth of delicious food in the markets as well as malls or train stations. Restaurants and stalls will put their Christmas menu up and you can indulge in Polish as well as global cuisine. If you are a vegan or vegetarian, fret not as there plenty of options to choose from. Even the Polish cuisine has some delicious vegetarian dishes to try! Some of the famous Polish worth trying are Pierogi, Bigos, Rosół, Gołąbki, Placki ziemniaczane, Łazanki, Czarnina, Zurek, Grochowka, Zupa pomidorowa.
Mulled wine locally also known as Grzaniec Galicyjski and otherwise popular as Glühwein or Glögg is a spiced warm wine. I never knew wine could be served hot and spicing it up could make up for a such a comforting drink in the cold weather. There will be lot of stalls serving the mulled wine as you go around the city. If this doesn't convince you to plan Christmas in Poland, i don't know what will!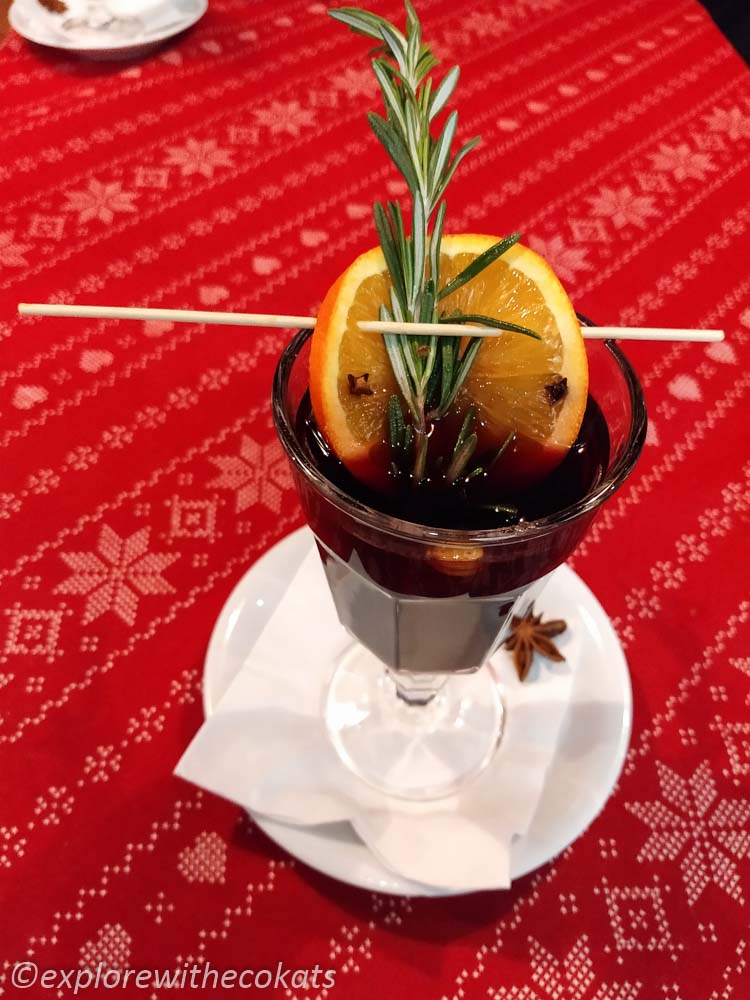 5. Festive architecture
Every possible fort and public building will wear a festive look and will give the feeling of 'right out of the fairy tale'. Polish take Christmas very seriously and museums, churches, train stations and even street light poles will make sure there is celebration in air.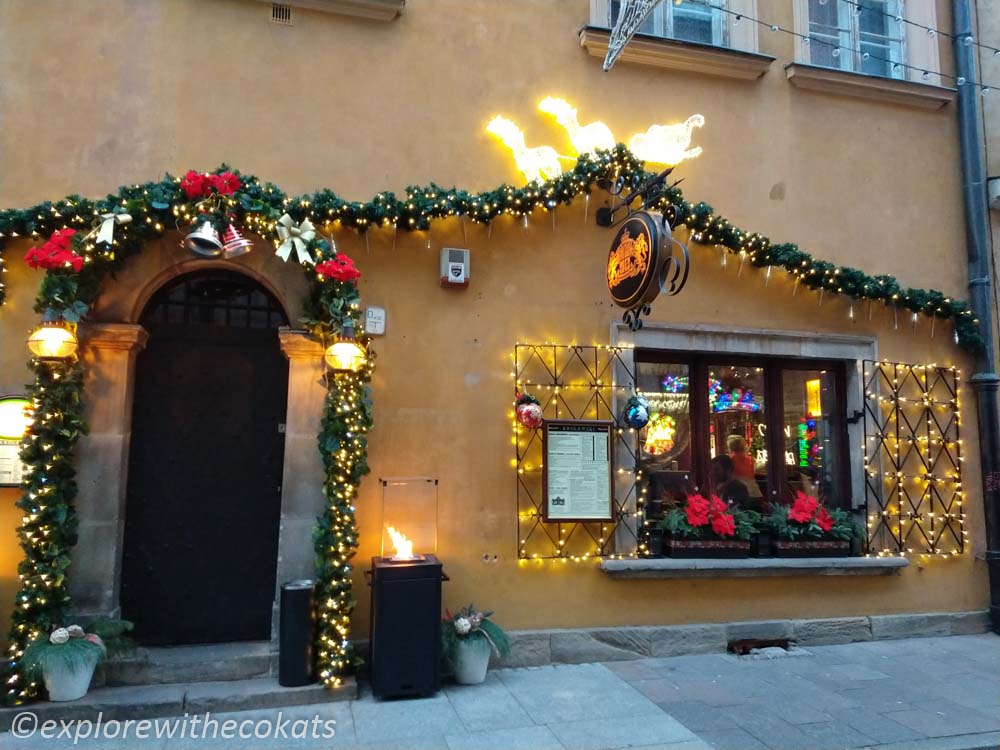 7. Shopping
Whether you are shopping for winter wear, decorations and chimes for the tree or candies, the Christmas markets and malls have beautiful designs and discounts. The market is full of handmade items that will make for a perfect souvenir. You can pick up handmade plates, jewelry made of gold, silver and amber, ceramic figurines, wooden cutlery like spoons, forks, plates, and serving dishes.

Poland is also famous for its Bolesławiec Pottery and you can pick up something for your kitchen or showcase.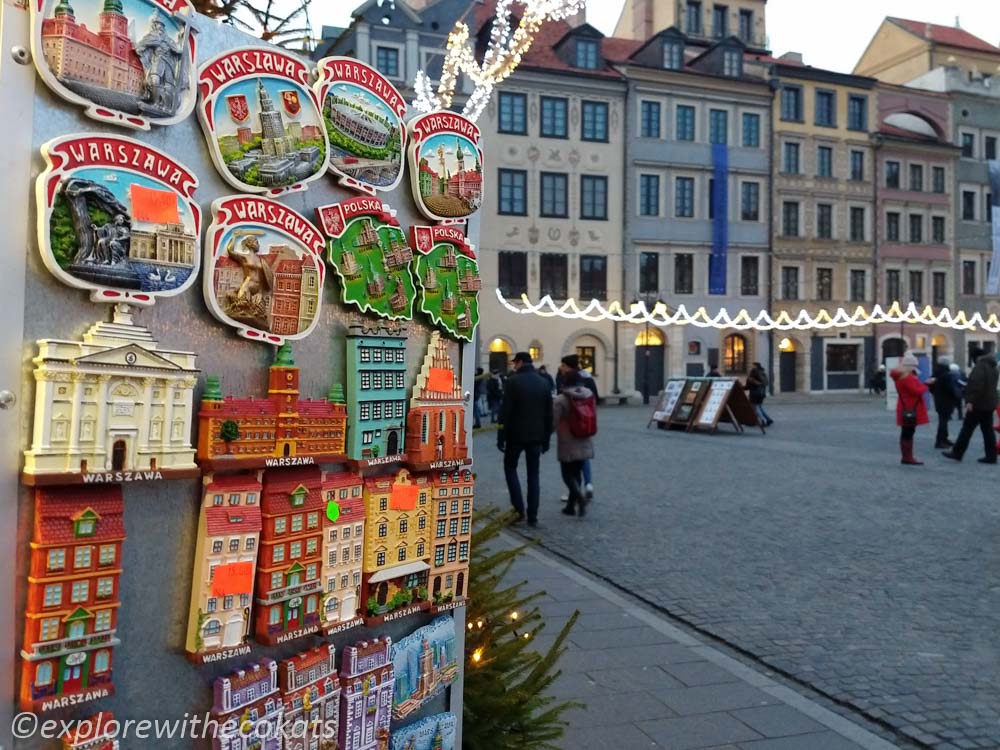 Sustainable tips for Christmas in Poland:
Though Uber cabs are available and cheap, use the extremely efficient public transport which ensures last mile connectivity.

Try the locals items at streets, rather than going to the chain restaurants. It gives a fair chance of earning for the locals.

Poland heavily relies on coal energy and has huge power plants all over the country. Switch off the electric device if not required.

Do not litter in market squares. Dispose plastics in the designated waste bins.
Pin the image for later!