Luang Prabang, is one of the most popular tourist destination in Laos. Thanks to its UNESCO World Heritage town tag, it is rightly developed into sustainable tourism hotspot. The town which is hub for adventure sports, spiritual tourism, culture, food and nature tourism does all that keeping sustainability in mind. Responsible tourism in Luang Prabang is seen in each activity, hotel, cafe as well as in town infrastructure. Here are some of the initiatives taken by Luang Prabang Tourism, Local hotels, restaurants and the community which are worth applauding that the tourists should know of and respect in safeguarding it.
1) Refill My Bottle initiative
As a part of sustainable tourism in Luang Prabang, most hotels and cafes promote the use of refillable bottles. Cold, filtered water is kept at reception/ lobby areas which are easily accessible to tourists and can be filled. Some eateries even offer a small discount if you bring your own coffee cup.
Thanks to the efforts of the German development agency, GIZ, there are even maps put up in various tourist areas which shows places that offer free water stations.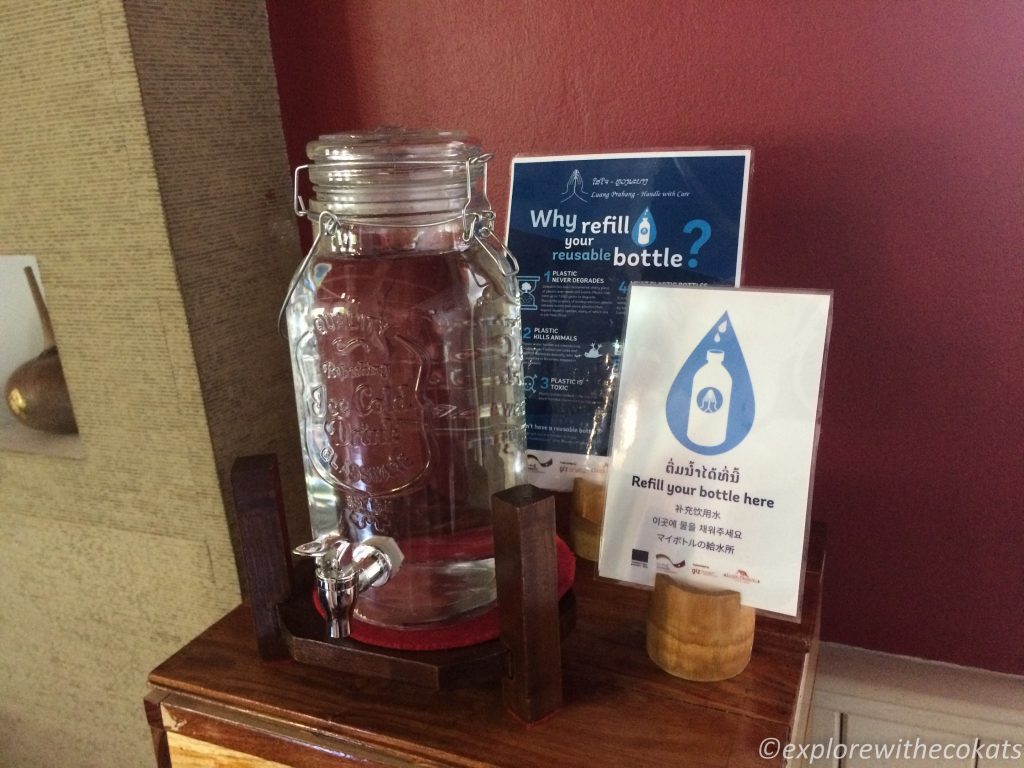 2) Say No to Plastic straws
Luang Prabang has taken the No Plastic straws campaign extremely seriously. Hotels and restaurants promote the use of bamboo straws by actually using them. Thanks to self helps groups like Bamboo Lao, bamboo straws and even cups are readily available and used proudly.
You can easily buy these straws in the local night market as well.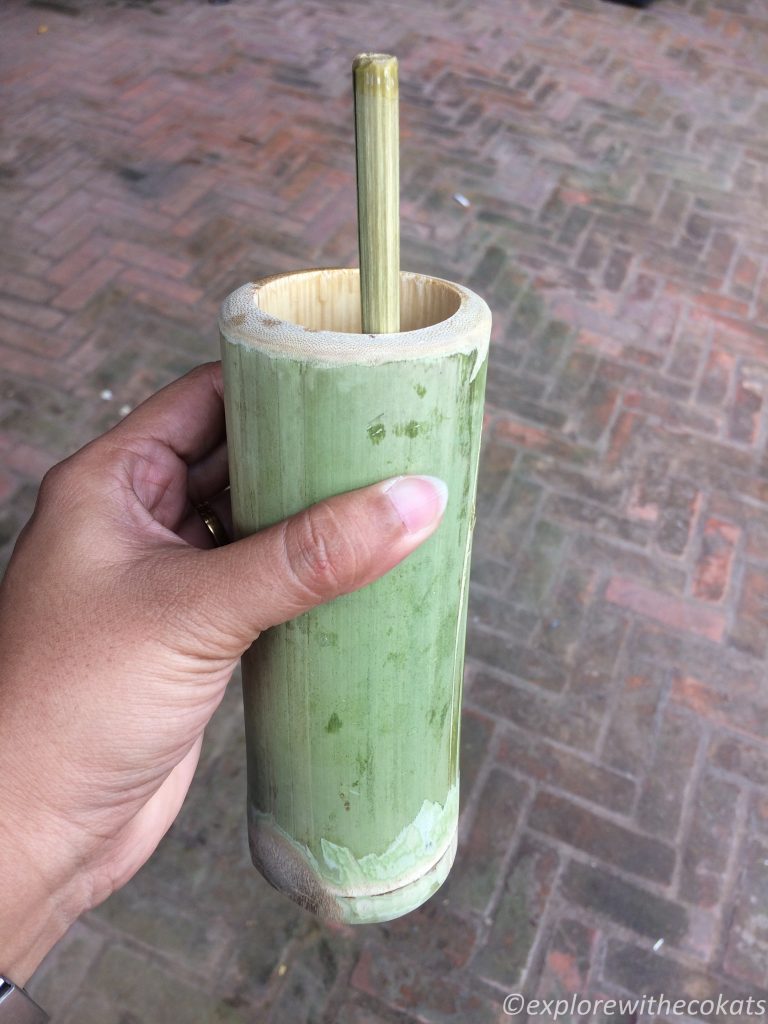 3) Discourage use of single use plastic
Whether you stay in a hostel or luxury hotel, the toiletries offered to you will be in a reusable basket or jute pouch. And you cannot stop yourself from falling in love with these small gestures and the attention to details they offer.
You will not find tissue papers for wiping hands near any wash basins in public toilets and cafes. You will see fresh, nicely folded cloth napkins/towels with a basket underneath the basin to dispose after use. They are washed, dried and folded again for use of next tourist, just like traditional times.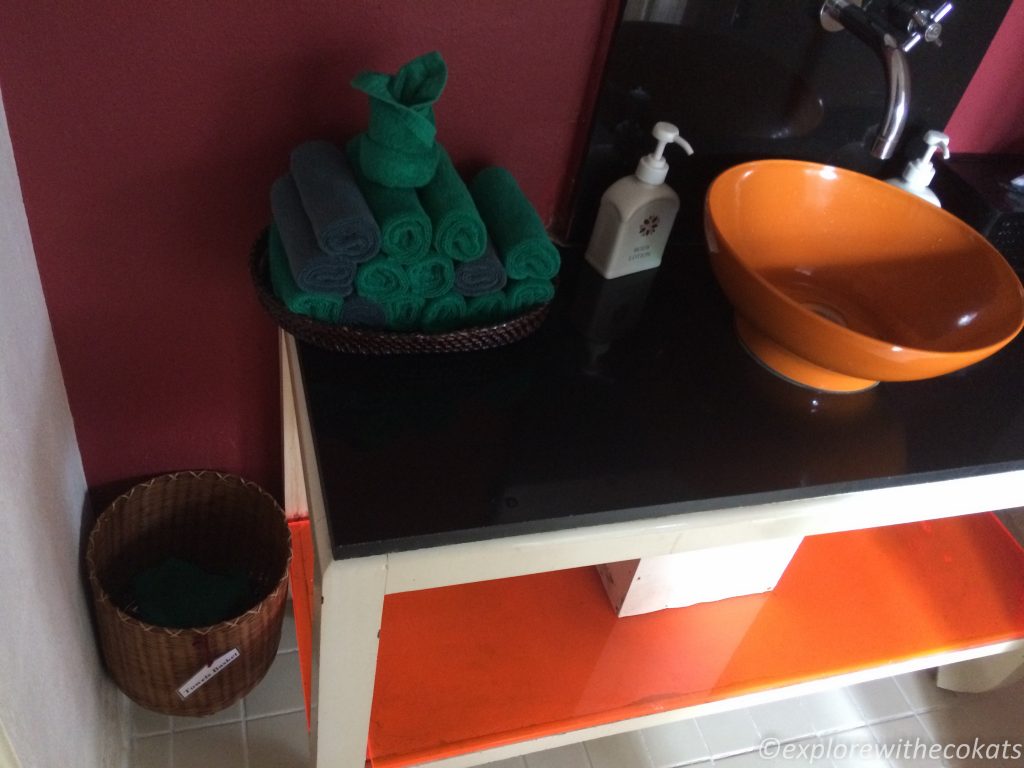 4) Grow Local, Eat Local
This is a mantra, quite religiously followed in Luang Prabang. Rather than importing items, the local community is employed in producing fresh products, herbs and spices which are used across the town. One can easily shop for local produce or eat them after cooking, sold in the morning and night markets of the town.
They even have Sustainable cheese and sustainable coffee which is supplied to the local hotels. After Vietnam , I had honestly thought that there could be no coffee to top that experience, and boy was i wrong! So so wrong.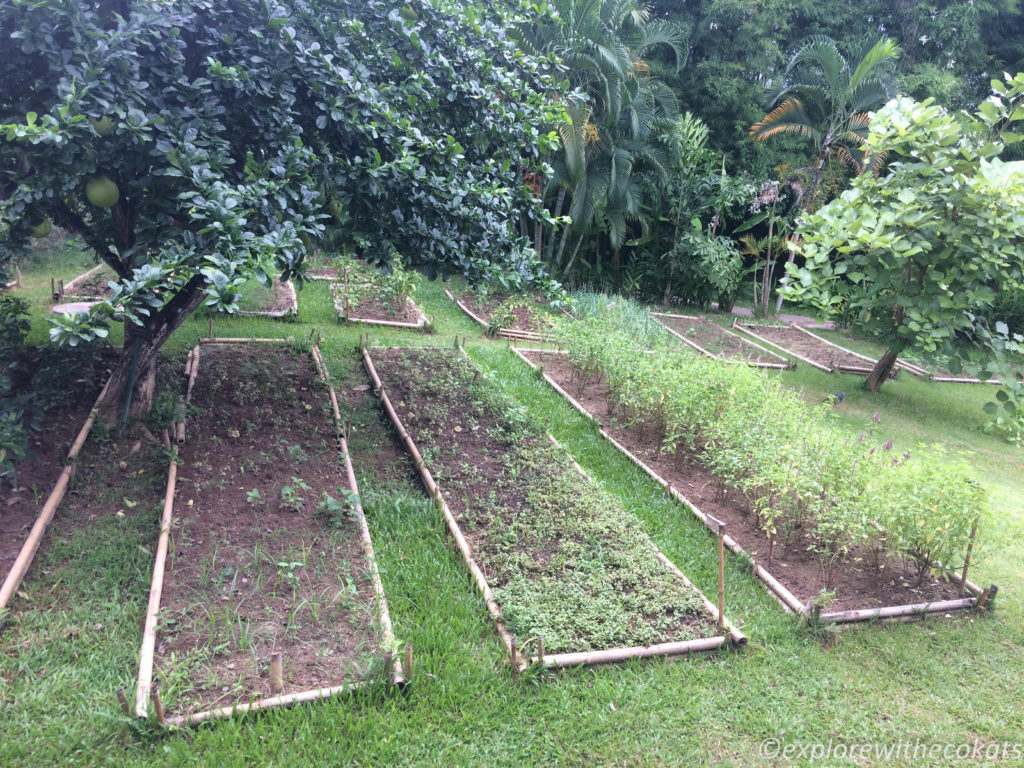 5) Sustainable art and culture
There are organizations in Luang Prabang that are working hard to preserve the ethnic traditional handicrafts by employing local villagers. Ock Pop Tok is one such organization which helps Laotian women to earn income while educating them and teaching them weaving.
"The institution's brightly coloured textiles and designs are not just to be found in its shop, but also in its gardens, café, living crafts center and even in its little boutique resort. The concepts and applications at work here are a true example of how responsible practices and a focus on sustainability can be both luxurious and ethical, and it not only benefits a business financially, but contributes to people's lives and conserves nature in the best way possible". Says Khiri Reach.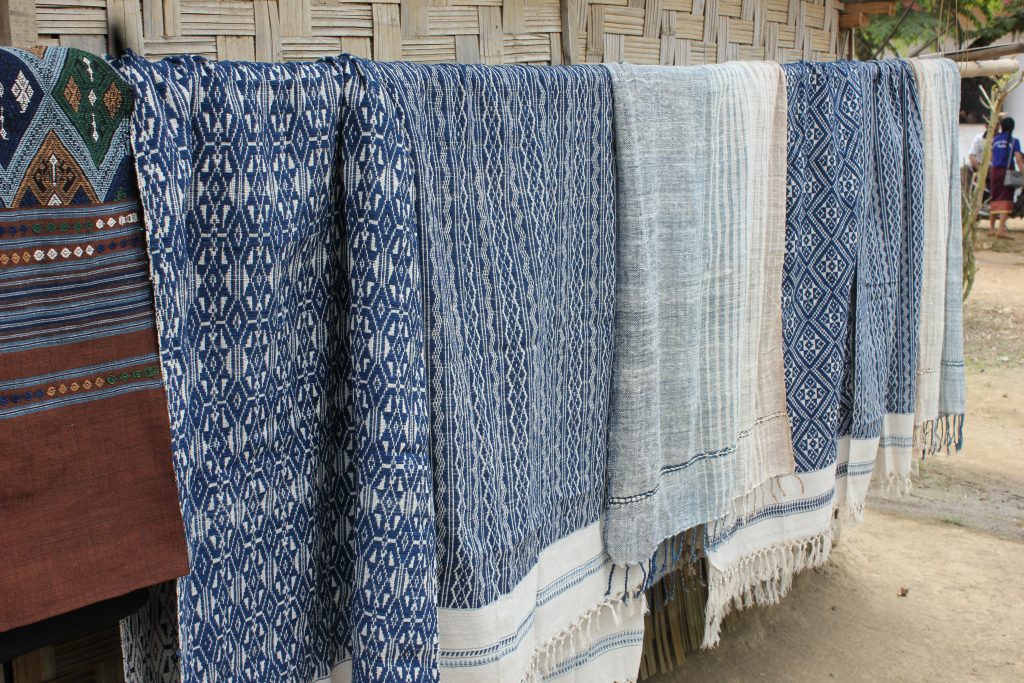 6) Right sustainable development through education and capacity building of hospitality staff
Most hotels in Luang Prabang are part of a CSR programme wherein the hotel staff participates in sustainability workshops conducted by GIZ (Deutsche Gesellschaft für Internationale Zusammenarbeit GmbH, a German development agency). The workshop helps hotels to formulate their environment policy and maintain data of water and electricity consumption and how to reduce it. The programme capacity builds local community members in the hospitality sector.
There are even english speaking and personal grooming classes conducted for the staff by individual hotels.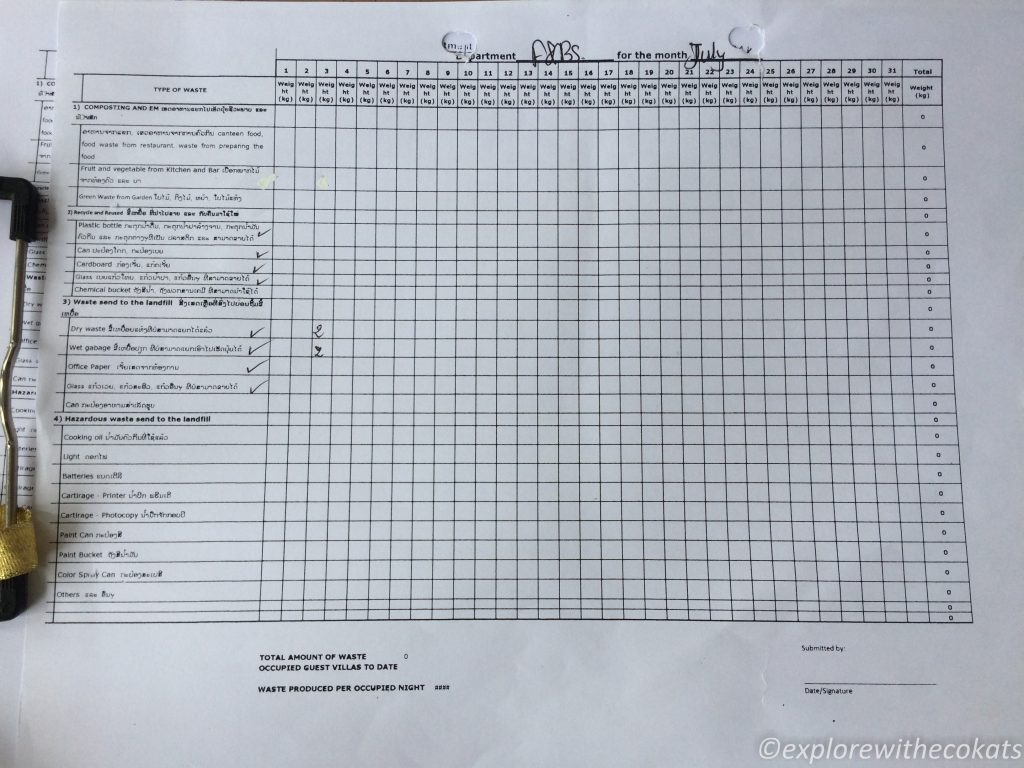 7) Waste Management in Luang Prabang
This is one of the important sectors which makes or breaks the town. The aesthetics of the city are completely dependant upon the waste management and thankfully it is extremely efficient in Luang Prabang.
During my discussion with hotels and locals at the 'Oh Luang Prabang you are simply Beautiful' event, most of them said that waste was segregated into 2 major categories – food waste and recyclable waste. Most hotels have their own space for composting leftover food waste which is later used as fertilizer in their gardens. Plastic and other recyclables are sent to recycling agency.
Since hotels are part of 'Refill my bottle' initiative and use refillable shampoo and lotion bottles, the plastic waste generated is negligible.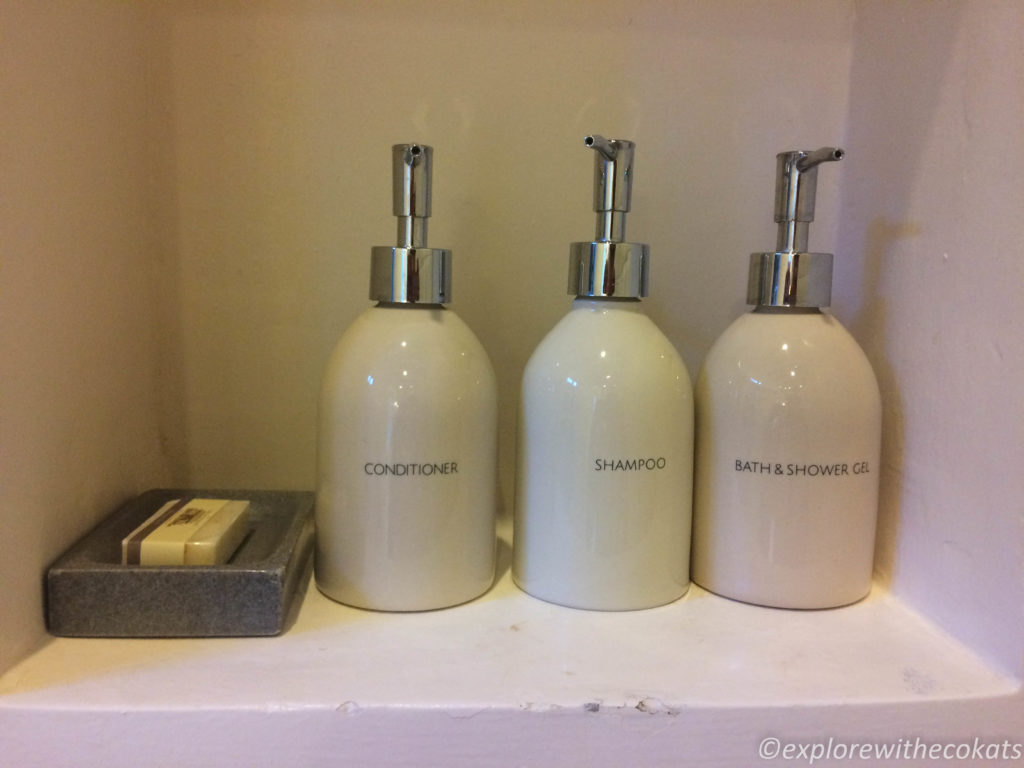 Thanks to the efforts of Sustainable Tourism in Luang Prabang, the town was awarded the Golden Award for Top Tourist Destination for seven consecutive years. (News, 2016) 
The world needs more and more such tourist towns which are sustainable is all aspects. There's lesson to be learnt here from Luang Prabang.
Special thanks to Ms Alichith Phengsavang, CSR Manager of Angsana Maison Souvannaphoum for most of the information in this post and answering my million questions on sustainability in Luang Prabang. 
Disclosure: I was invited by Laos Tourism Board and Mekong Tourism Coordinating Office (MTCO) to Luang Prabang.