Nong Khiaw viewpoint also known as the Phadeng peak should be on the must visit places if you are in Luang Prabang or Laos. And honestly, it should be on the list of everyone because it has the most breathtaking views from the top. It will give you an 'I am in heaven' feeling, especially after the steep hike.
Before I conquered the Phadeng peak, I realized that very few people know about this trek and very less has been written. Hence I am writing an in depth hiking guide with the hope that it will help you plan properly.
Location
Nong Khiaw viewpoint is located in the town of Nong Khiaw, a small tranquil village on the banks of Nam Ou river in northern Laos. It is about 150 km – 3 hour drive from Luang Prabang. You need to hire a taxi to reach this place.
*Also read my previous article on sustainable cheese.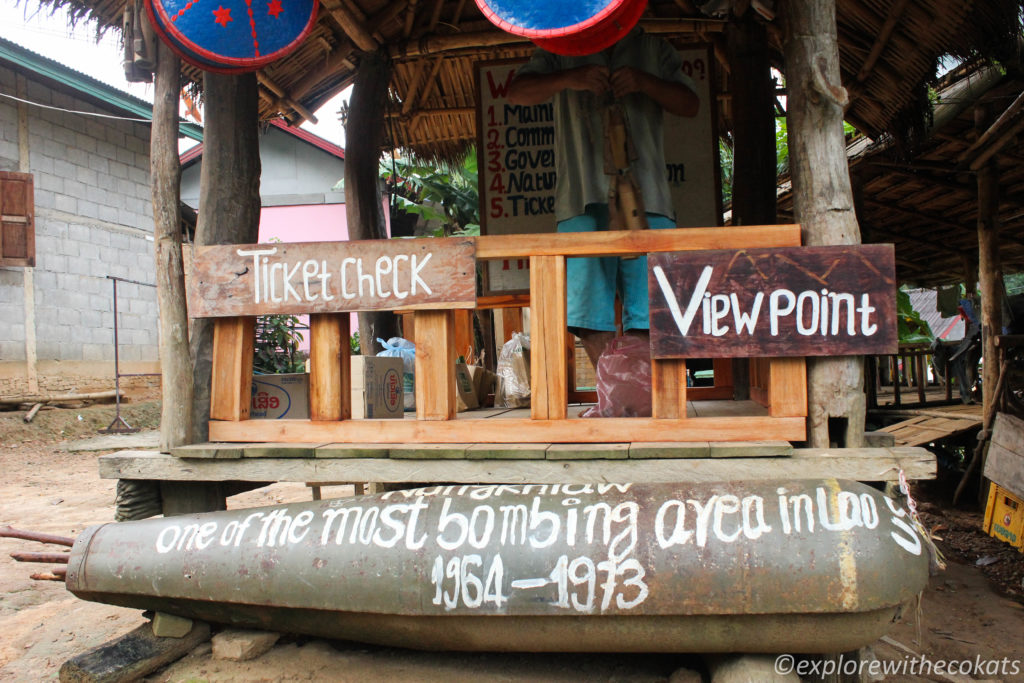 When is the best time to trek?
Time wise, obviously in early morning so that you can avoid the heat and humidity. Season wise in cooler months – between October to February. I trekked in the month of July and it was slippery, humid and very difficult.
Planning the trek
I suggest that you dedicate 1 night and 2 days for the hike. Leave from Luang Prabang on day 1 in the afternoon and reach early evening to Nong Khiaw. Watch the sunset from the bridge and catch an early dinner. Rest well.
Start at 5:30 am towards Nong Khiaw viewpoint.
What to wear and carry?
Clothes: Comfortable hiking pants and sweat absorbing t-shirt. You can keep a spare t-shirt to change once you reach the top as you will be dripping wet. You'll probably need a light jacket in the cooler months.
Shoes: Good grip hiking shoes and socks
Water and snacks: I drank 2 liters of water while climbing up, so plan accordingly. Light snacks like sandwiches, fruits, chocolates and nuts is what you should keep as you'll need them to reward your body after the steep hike.
Camera: DSLR for still landscape shots, GoPro for the stunning timelapse and a Drone should do the trick. Divide the gadgets amongst your group, otherwise it will get really heavy to carry all this to the top. If you are going solo I suggest you to make a difficult decision and just take one of these.
Where to stay?
I stayed at the Nong Kiau Riverside and it had amazing views from the room.
The hike to Nong Khiaw Viewpoint
The starting point is near Nong Khiaw bridge – about 300m. Pay an entry fees of 20,000 kip per person and do not forget to ask for walking sticks from the starting point. Trust me you will need them.
We had a local guide with us who said we could finish the hike upwards in 45 – 50 minutes. But since it had poured the day before so the entire trek path was extremely muddy, messy and slippery. It took us almost 2 hours.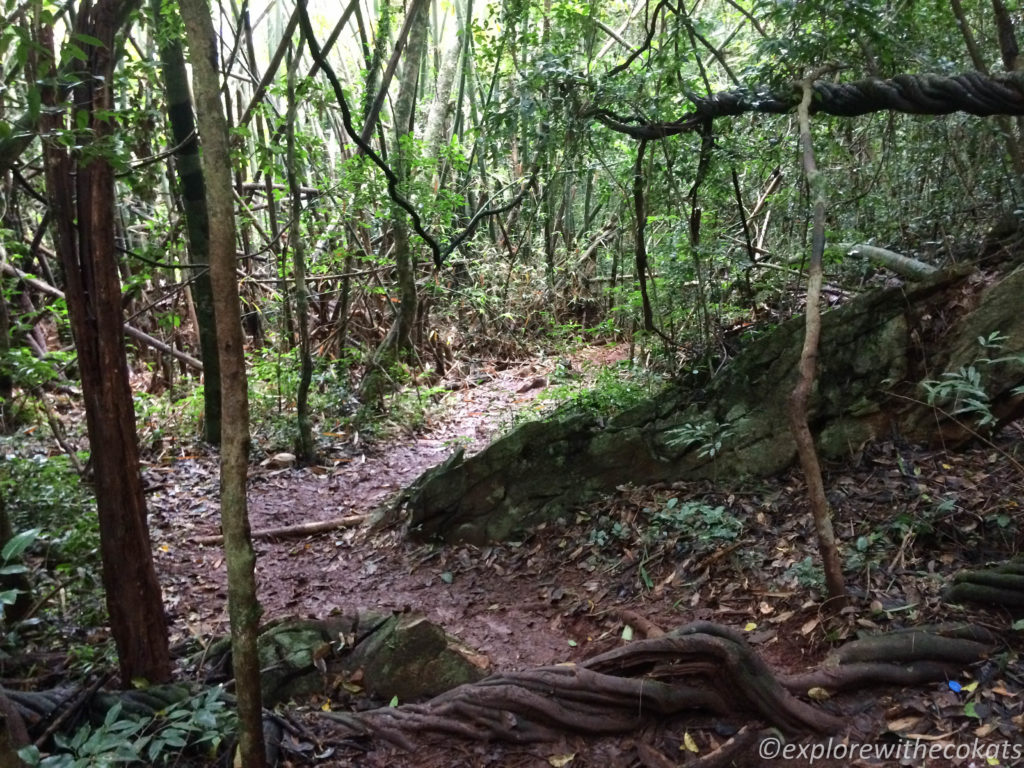 Luckily there were bamboo rails and ropes to hold on to and pull yourself up where it was extremely steep and slippery.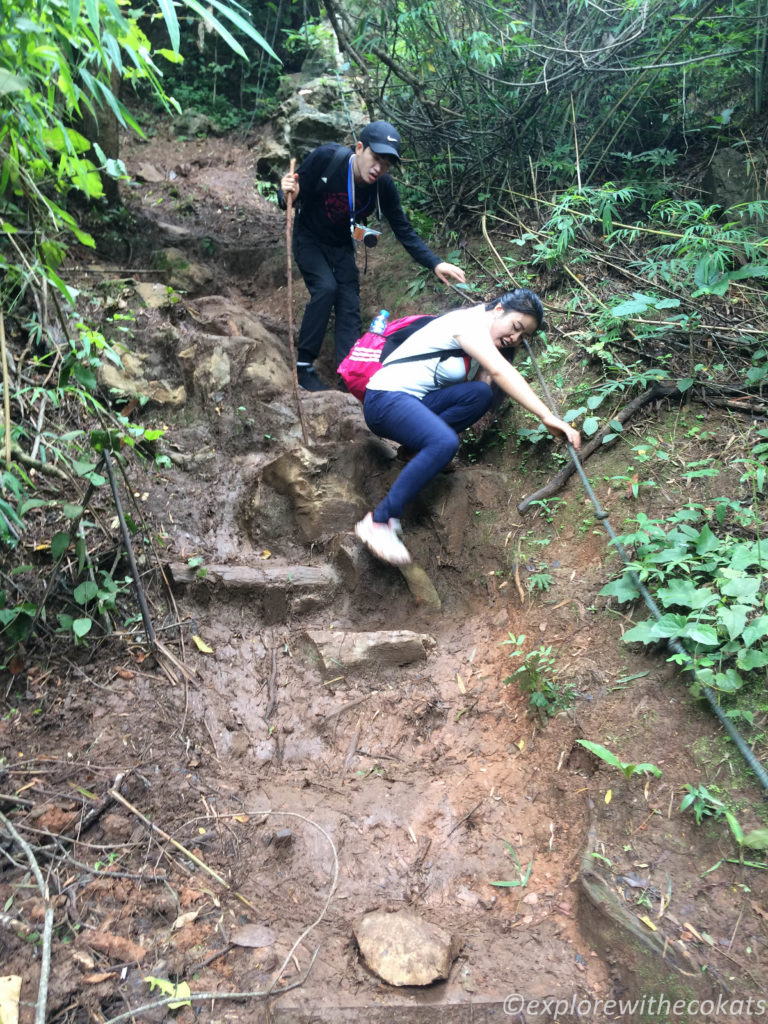 After reaching the top, the view was surreal. The clouds were playing peek-a-boo with the mountains showing a hint of Nong Khiaw village at the bottom. We spent some time having our breakfast and taking loads of photos and making videos.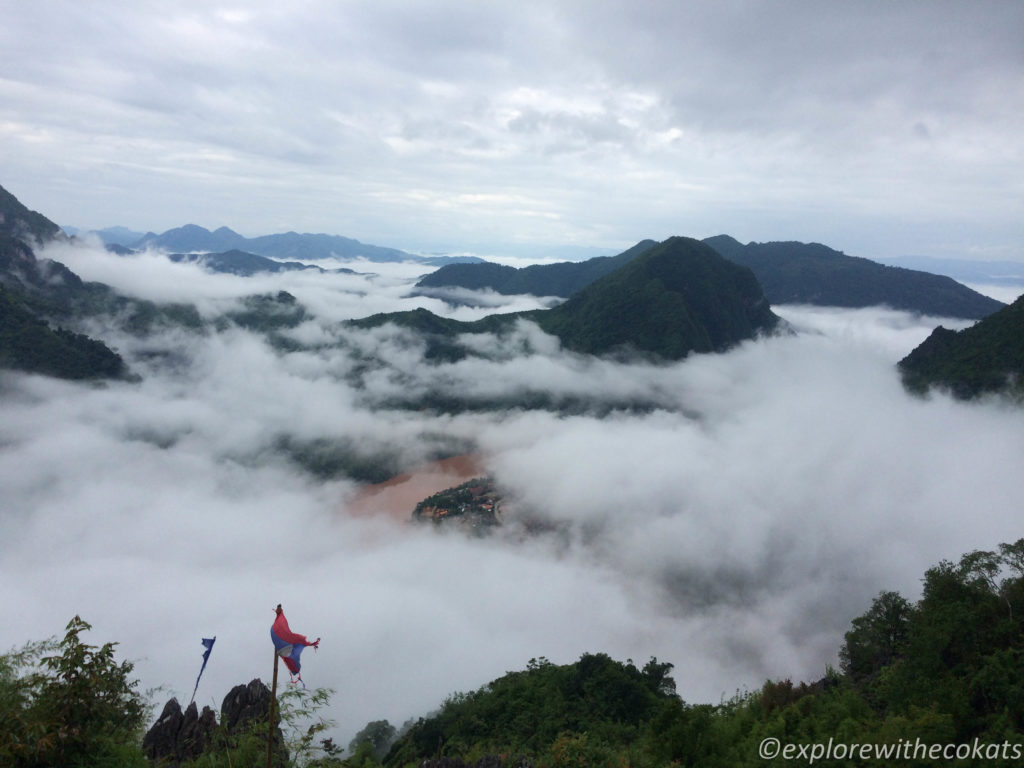 After almost an hour, the clouds starting clearing out and we could see the gorgeous Nam Ou river and Nong Khiaw bridge amongst the mountains. It was absolutely incredible.
Interested to know about more such treks in Laos? Check one from Luang Namtha.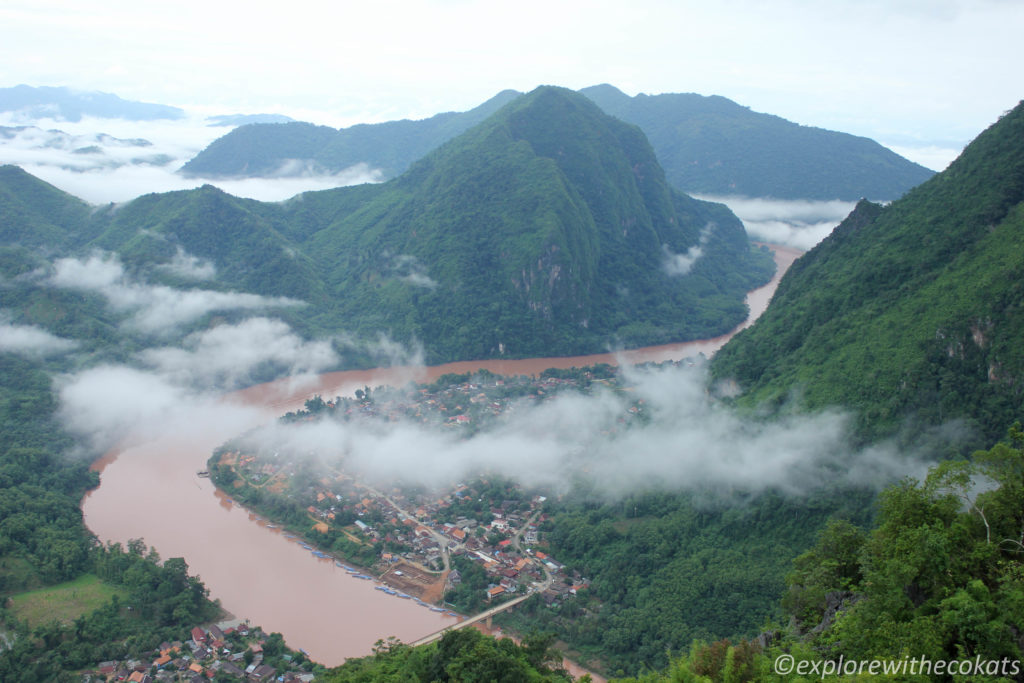 Tips for Sustainable Trek:
Carry a bag to store the wrappers, bottles, plastic packets. Ideally dispose it in waste bins after reaching back to Nong Khiaw.
Do not throw leftover food at the top of the peak. Just carry it back down.
Avoid carrying liquor – it harms your health while trekking
Be careful at the rocks above. The edges are sharp and make sure you don't topple in order to get the perfect photo from the top.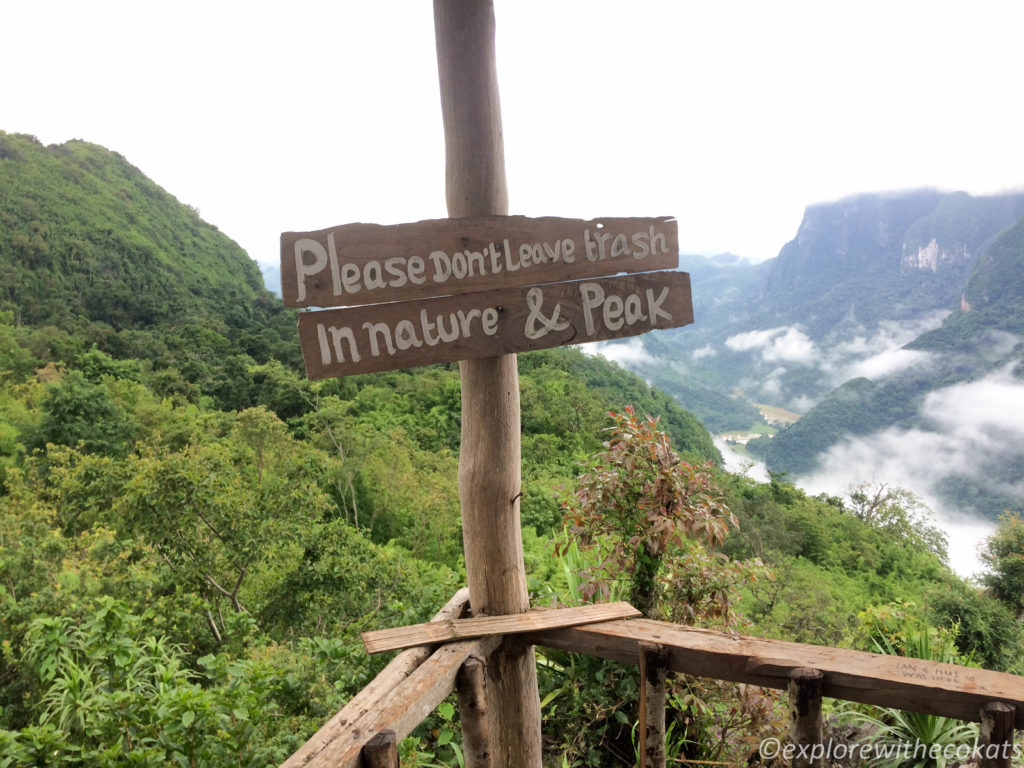 Disclosure: I was invited by Mekong Tourism Coordinating Office (MTCO) and Luang Prabang Tourism Board on a FAM trip. However all opinions are unbiased and of my own.
 Disclaimer: This post contains affiliate links. It means it adds no extra cost to you if you book through the link but I get a referral bonus which helps me earn a little to keep this website up and running.