Yellow houses draped in red/pink bougainvillea creepers, colorful silk lanterns on streets, wooden shops and restaurants selling the best of clothes and dishes respectively, innumerable heritage halls and pagodas, beaches for a swim, and so many other things. This is Hoi An – painting a gorgeous picture, a UNESCO World Heritage Site since 1999.
Going to Hoi An could be a bit tricky as there is no direct flight or train. So here's a Hoi An travel guide.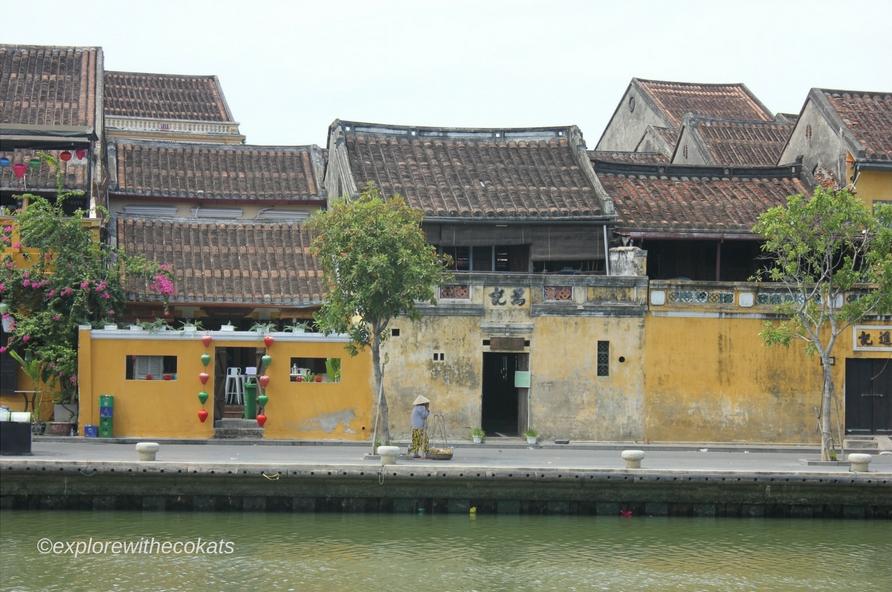 Visiting Hoi An was really not my list till a friend showed her pictures and shared stories which instantly made me change my plans and visit. You may have your reasons to visit Hoi An – to learn cooking, to relax, to enjoy cycling around heritage but a visit to this town is must. For me it was the relaxing vibe. So here's a travel guide.
Hoi An Travel: Arrial
By air
Danang airport is the closest to Hoi An. Although it has very few international flights, the domestic flights are pretty good. I flew from Ho Chi Minh city to Hoi An and our flight got delayed by over 4 hours and I reached only midnight!
From Da Nang airport there are 2 options to reach Hoi An – by bus or hire private car. I chose later and requested our Homestay to do it for us at an extra $25 one way.
By train
There is no railway station in Hoi An and one needs to get down at  Da Nang and then take a bus/ taxi to Hoi An. Da Nang Railway Station is connected with domestic trains from Ha noi, Ho Chi Minh City, Hue, Nha Trang etc. Online train booking and payment  is possible but does not give you a reserved seat number as in the case of India.
By Bus
Hoi An is well connected from Ha Noi, Ho Chi Minh City, Hue, Nha Trang, Dalat, etc. through direct bus service. It is comfortable and cheap.
Local transportation
The town is small enough to be explored on a bicycle and most tourists do just that. It is an extremely bicycle friendly town and at many places motor bikes/cars are not allowed.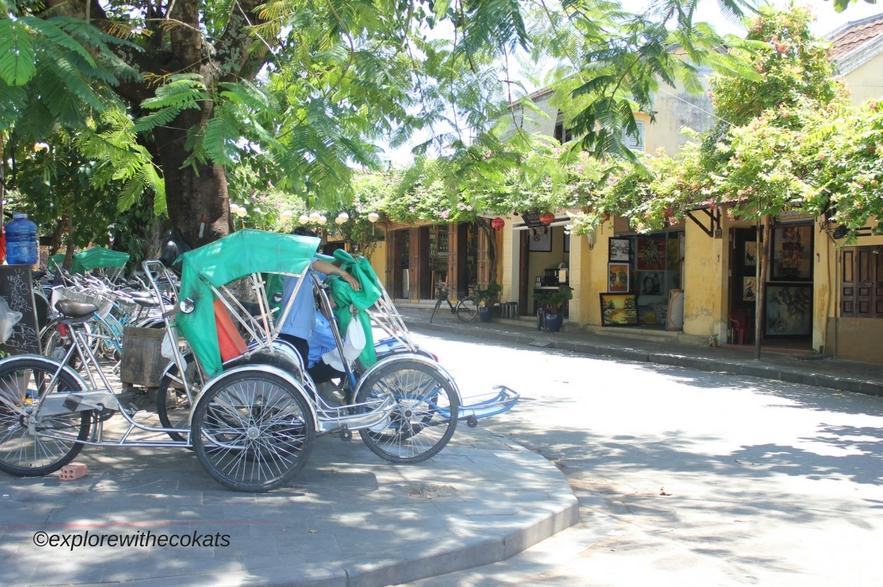 Bicycles are available at most homestays/hotels or can be rented from the old town. They are also available with restaurants. If you are feeling lazy, you can opt this chauffeur driver shaded bicycle!
Food
Hoi An being a tourist town, all kinds of food is available – Italian, Indian, Moroccan, Malaysian, etc. Just check out the ratings on Tripadvisor and you are good to go. In the Le Loi street in old town every alternate place is a café or restaurant and there is no dearth of good eating options. I ate at Good Morning Vietnam restaurant which served amazing Pizza for lunch and had dinner at an Indian restaurant called Baba's kitchen. Yum! Highly recommend both.
Accommodation
There are all sorts of options for staying in Hoi An – luxurious 5 star resorts by the beach, charming hotels in old town, home stays near the town. The range in price and what it has to offer is never ending. I stayed at the beautiful Volar Homestay for 3 nights which included breakfast and free bicycles.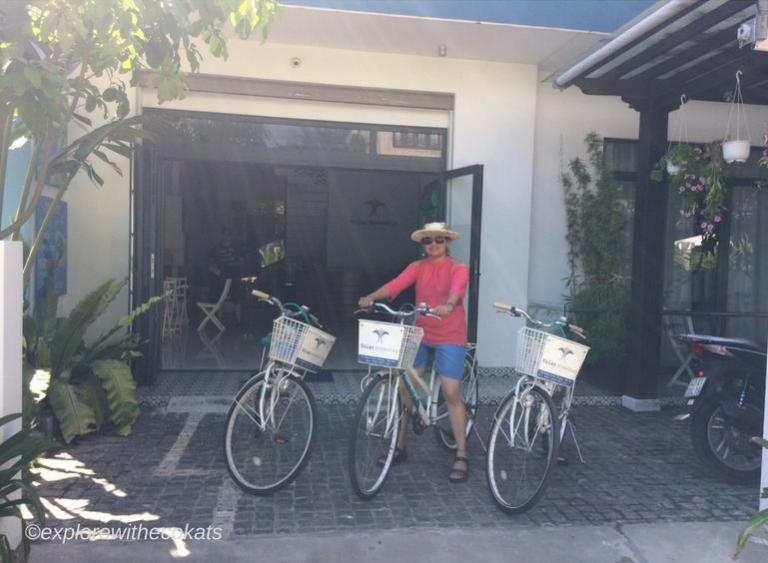 What to do/see during Hoi An travel
Hoi An can get so intimidating thanks to all the options. Some of the things you must do/see are:
1) Visit the beach: Cua Dại and An Bang are beach options near Hoi An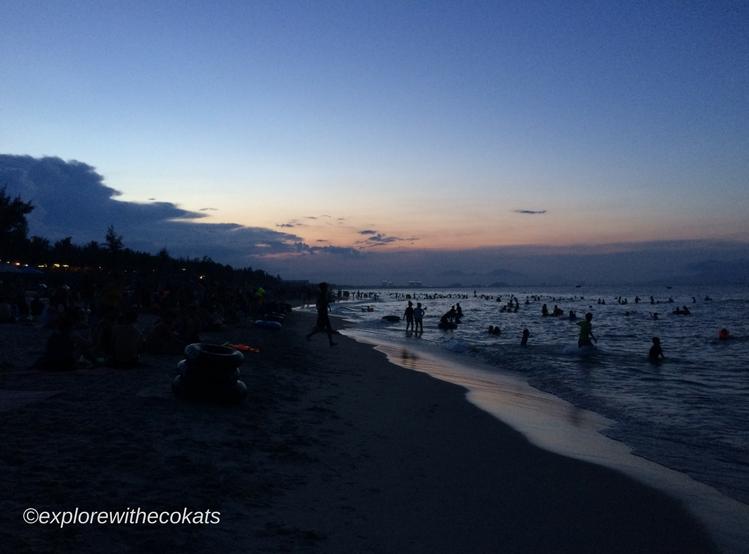 4) Get a dress made: Go to one of the hundred shops, choose a fabric, choose a style and voila in 24 hours you have a custom made dress to go!
5) Tour the old town at night: Hoi An travel is all about those silk lanterns making their presence felt at night when the town comes alive.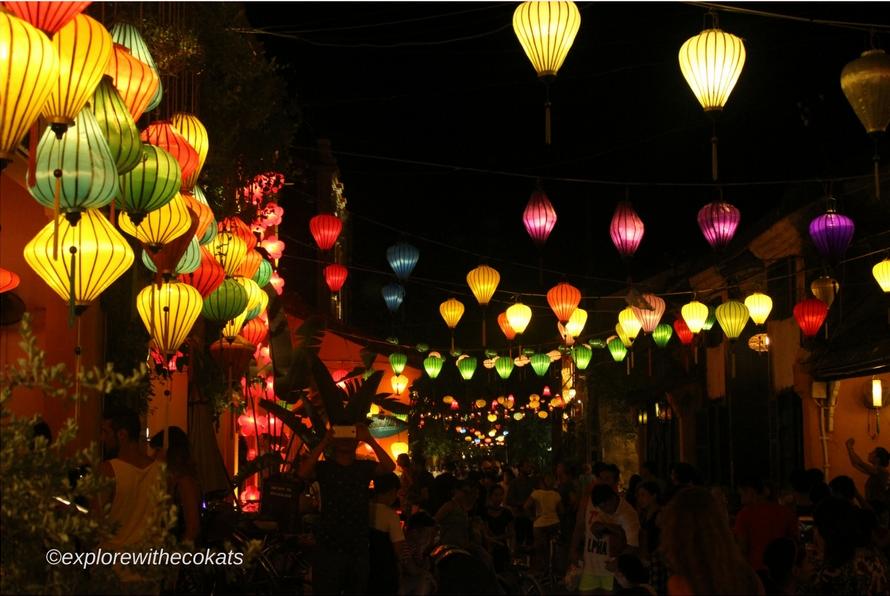 6) Bicycle around the riverfront: Soak in the lazy pace and relax around the riverfront or have lunch on one of the boats.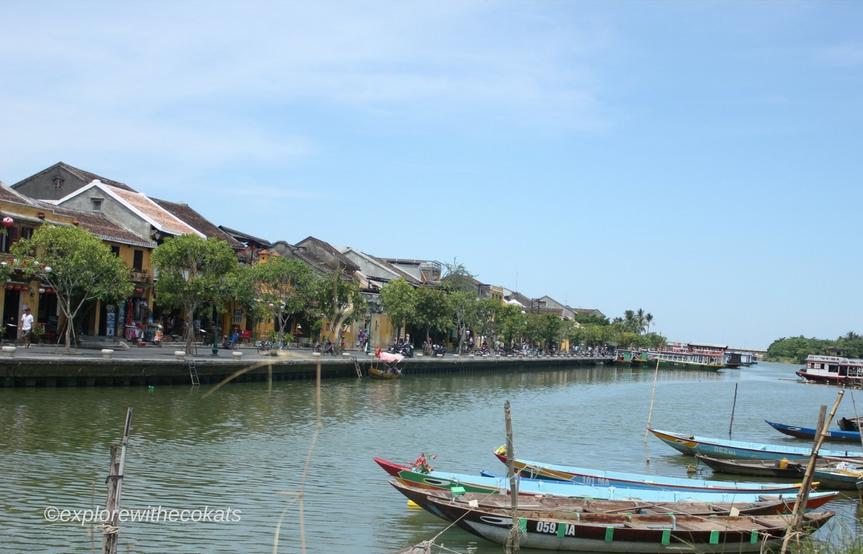 7) Wander around the rice fields: The green pastures are literally lining the highway and you would to take a stroll there and engage in a dialogue with a farmer.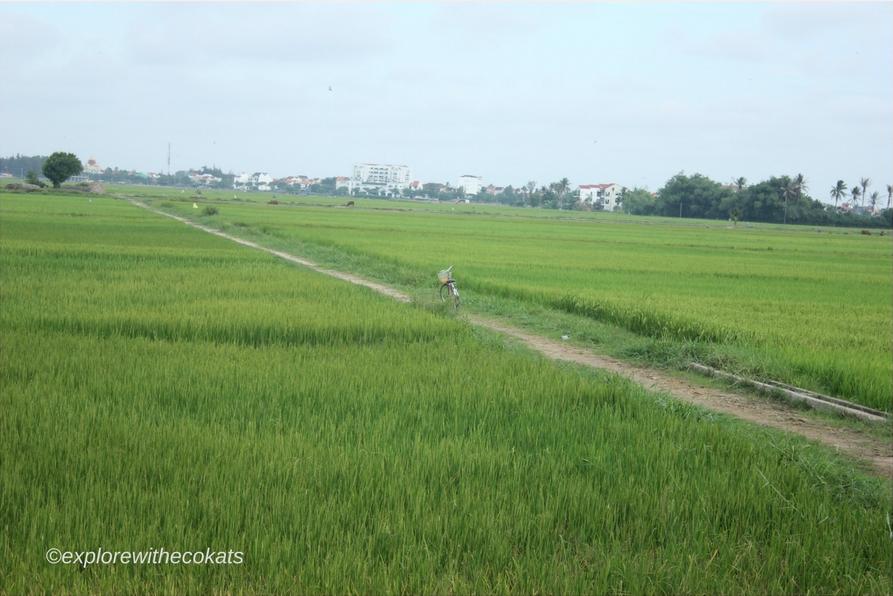 8) Attend the water puppet show: It is one of a kind and must visit.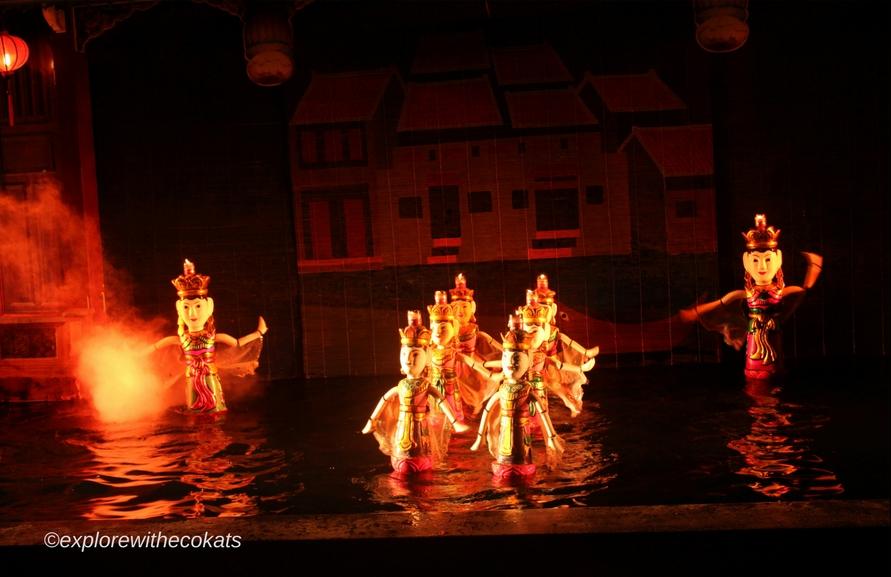 If you have time, you may go to My Son sanctuary which is 40km away. There are bike tours for the same.
Safety
I read about highway robberies at late night between Da Nang and Hoi An and I was scared, more so when the flight got delayed. But once I reached, there was nothing to fear. The highway was not as deserted as claimed and very safe in car.
The shops and restaurants close by 11pm so the town does look deserted but other than that I found it very safe. Even for a solo traveler.
Best time for Hoi An travel
Hoi An has dry season from February to May. This is the best time to visit the town, since its weather becomes pleasant with moderate temperature, low humidity and less rain. Month of May-June are also quite beautiful to plan a visit as well. I went in August and the humidity was sky high with high temperatures. It did get uncomfortable during days. The nights were pleasant but the heat from lanterns made it humid again in the old town.
What to wear during Hoi An travel
Since it is a hot and humid country, anything which is comfortable to you should be worn – preferably cotton t-shirts and shorts which will give ample protection to your skin. The country is liberal in terms of what you prefer to wear however you will be required to cover your shoulders (scarf is not allowed) and knees while visiting temples.
How much will you spend?
Overall Vietnam is quite cheap for food and accommodation. On an average a decent accommodation in home stay, food and getting around the city will cost you around $50-70 per day.
Sustainable tips for Hoi An travel
Go for that bicycle instead of car/motor bike and burn the calories you'll gain from that amazing Vietnamese food
If you are at leisure, choose traveling by train.
Try not to participate in lighting the paper lanterns in the river at night. Those lanterns go out soon and the paper remains there for days making the river dirty.
Do not thrown garbage of streets and river and keep sanctity of UNESCO intact.
Disclaimer: This article includes affiliate links. It means it adds no extra cost to you if you book through the link but I get a referral bonus which helps me earn a little to keep this website up and running.