Manas National Park situated at the foothills of Himalayas in the state of Assam of India is full of unique biodiversity and unparalleled landscapes. It is recognized as a UNESCO natural heritage site, biosphere reserve, project tiger reserve and an elephant reserve. Manas National Park has its own charm of beauty and wildlife merged to give an amazing ride in the greens of forest. A jeep or elephant ride to explore the hidden diversity is ideal to see the Indian one horned rhino basking in the sun or the birds enjoying their breakfast. A ride on the slow water raft on Manas river will expose you to the white sand river bed and the wild buffalo and spotted dear doing a peek a boo from the elephant grass.
Thanks to our trip to Meghalaya, we got the opportunity to visit it's neighboring state.
Manas National Park is blessed by a semi-tropical climate and hence is home to the some of the most exotic and endangered species of species in the country. The dense deciduous forest is so thick that it limits the sunlight penetration in certain areas. However Manas has seen bad years. During the civil unrest in the 1980s and early 1990s, the local wildlife was devastated. The area lost almost all of its 100 rhinos and other wildlife such as swamp deer, wild buffaloes, elephants and tigers. Manas was revived in mid 2000s from being a dead park and there many efforts by the community for its conservation by rehabilitating the poachers/militants and now making them the protectors of wildlife.
It is not only the wildlife and forest which is the highlight of Manas National Park. Manas River which flows through the forest offers stunning views and offers a natural border between India and Bhutan. Get mesmerized by the Bhutan hills gradually rise up from the white sand banks of the Manas River. Enjoy the bliss and tranquility of the water flowing over the soft rocks while a Hornbill flies across the border quietly disappearing in the Bhutan hills.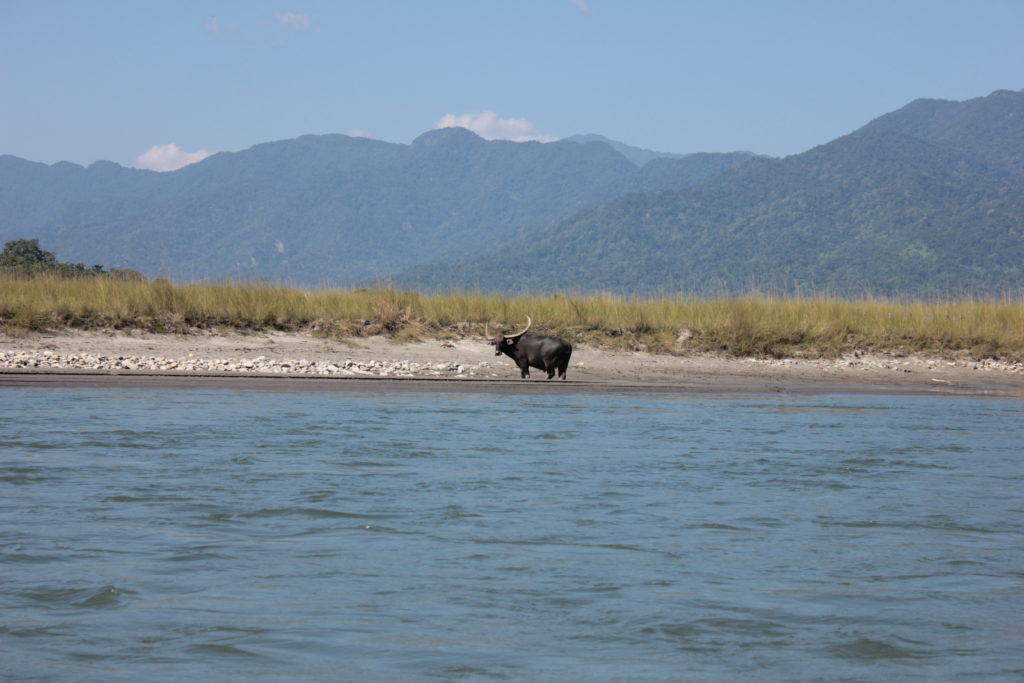 Wildlife of Manas National Park
Manas National Park is home to around 55 species of mammals, 380 species of birds and 50 species of reptiles. You can quiet easily spot Asian elephants, Indian one horned rhinoceros, tigers, Indian gaur or water buffalo, Assamese Macaque, Hoolock gibbons and Red panda.
If you are a bird watcher, Manas National Park is a paradise for you with more than 450 species of birds, which include the endangered Bengal Florican, giant Hornbills, Fishing eagles, Jungle fowls, Finn's weaver and Magpie Robins. Common species include Small Minivet, Grey headed Canary Flycatcher, Pied Flycatcher, Black rested Bulbul, Lesser Adjutant Stork, Russet Sparrow, that are frequently seen.
Here are some reasons why you should definitely consider adding Manas National Park to your list:
1) Slow water rafting
Slow water rafting, managed by the forest officials and assam tourism is a one hour journey on natural flow of water. There are hardly any rapids but the flow of water is good enough for an adventurous ride which gives you chance to observe the dense forests and may be also some wildlife. Very few tourists know about the option of rafting on Manas river and that is why you must go before it gets too touristy and no fun. The rafting begins from Mathanguri which means you need to drive from the park gate to till here in safari jeeps. The forest officials will then take you on the 20km journey ahead.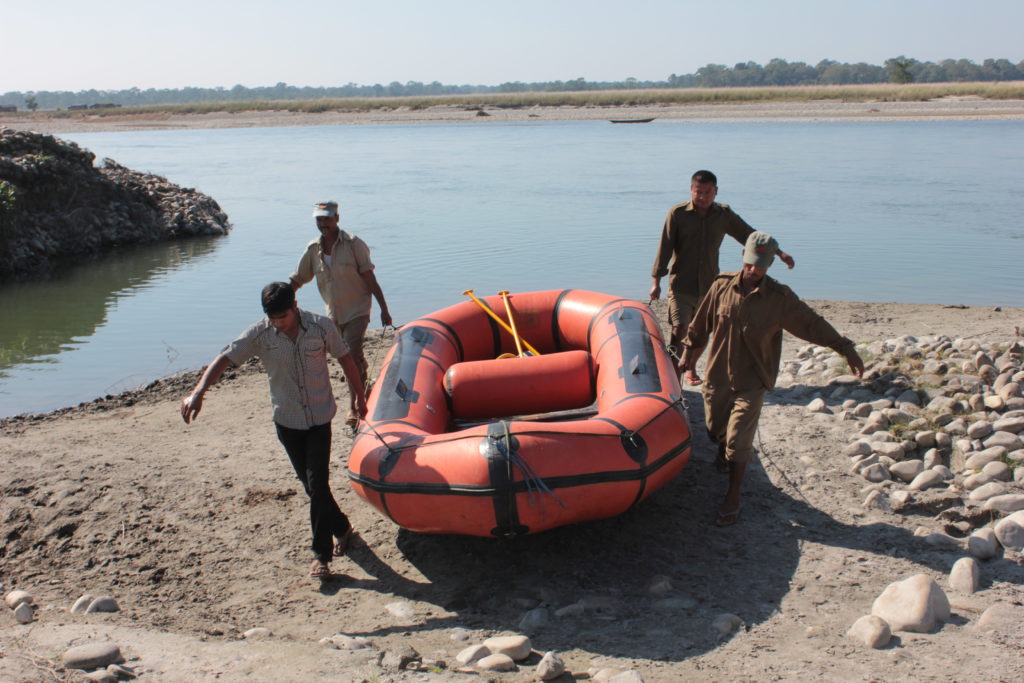 2) Night stay in the middle of jungle
At Mathanguri from where the rafting begins, you can opt to stay here for the night with very basic tariff. This place has 6 rooms and needs to be booked in advance. Trust me the views it offers is to die for. Get ready to spooked as there is no electricity here and you are right in the middle of jungle at night.
3) Wildlife safari and Birdwatching
With a dense forest cover, you need loads of luck to spot any animals or birds and more lucky to be able to photograph them. Start early and opt for elephant safari as they can leave dedicated vehicle tracks and go in marsh areas which give a better chance to spot the elusive Indian Rhinoceros and Tiger! Look out for Indian Guar on the banks of river. What a beautiful picture it paints!
4) Visit tea estates
At the park entrance, notice tea estates on your right? You can actually visit them. It is not a tourist place but the owner can allow you on request to stroll in the tea estate and also take a look at the factory. I was lucky enough to roam in these gardens and also have chai with the owner. He is a good story teller I must tell you.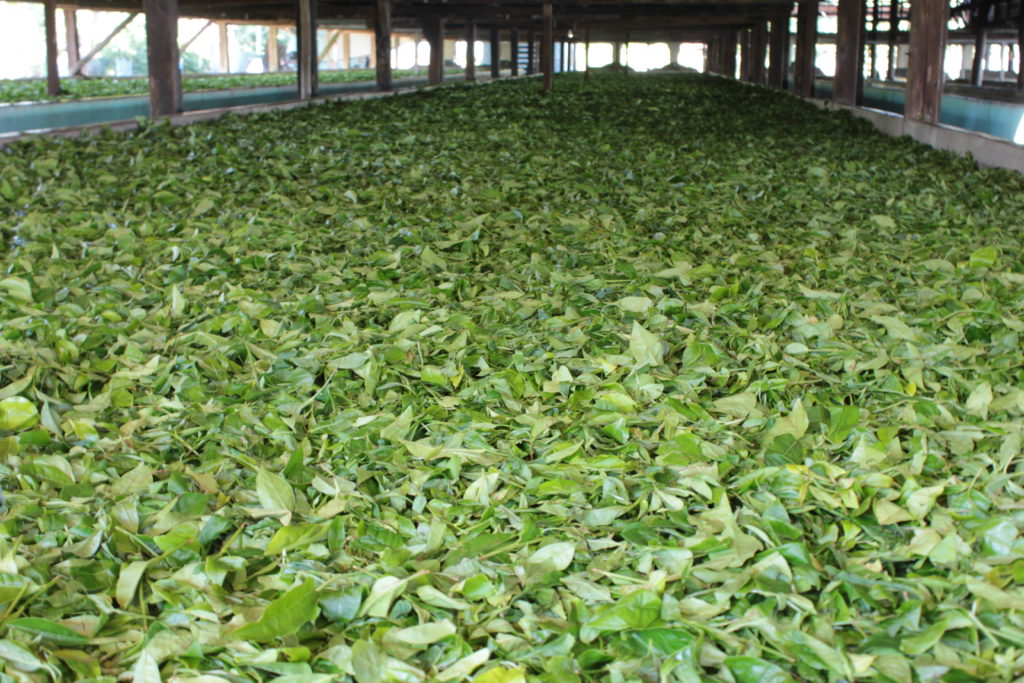 Best Time to Visit Manas National Park
Like every other national park in India, Manas National Park remains closed during monsoon – June to September. Hence the best time to visit is in winter months – October to February. March to May is extremely humid and may rain during mornings, lowering the chances of spotting wildlife in the forest. Though safe, it is always advisable to check with forest department for any untoward incidences in the periphery of Manas as the forest entry may be closed and safari could be cancelled. The Safari Timings are
Morning safari – 5:30 am to 10 am

Evening safari – 2 pm to 5:30 pm
For stay and other related information, check here.
How to Reach Manas National Park
By Air
Nearest airport to the Manas National Park in Assam is at Gauhati, which is around 176 kms from the destination. Gauhati airport is well connected to the other parts of India through New Delhi.
By Rail
Barpeta road is the junction which is around 32 kms away from the Manas National Park. However you can travel by train to Gauhati railway station and then travel by road Manas.
By Road
From Gauhati, take national highway number 31 to reach Barpeta road. From there the highway will lead you to Bansbari, which is the entry point of Manas. It will take approximately 4 hours to reach Manas National Park.
Sustainable travel tips for Manas National Park
Do not get down from the jeep ride in the national park as it is dangerous and against the rules.

Strictly avoid wearing perfume or body spray with strong scent. It distracts wild animals.

Wear camouflage colours which will easily blend with the jungle – shades of green, brown and grey.

It is totally understandable to get excited when you spot a wild animal in jungle. But do not make noises – whisper if necessary.

You may carry water and snacks in the care but do not dispose plastic or leftover food in jungle. Keep it in your bag or gypsy and dispose safely once you return to hotel.

Do not feed anything to wild animals.