Mandvi, a small tranquil beach town located on the banks of Rukmavati river is located 75km from Bhuj and 450 km from Ahmedabad. It is a perfect weekend destination for nature lovers due to the clean beach, architecture lovers due to the Vijay Vilas palace, wildlife lovers due to all the migratory birds and ultimately a family who just wants a break from a routine life thanks to a beach resort with private beach nearby. I do not know about the resort but choosing a homestay is always the right thing to do for sustainable tourism. We stayed at the Rukmavati Guesthouse.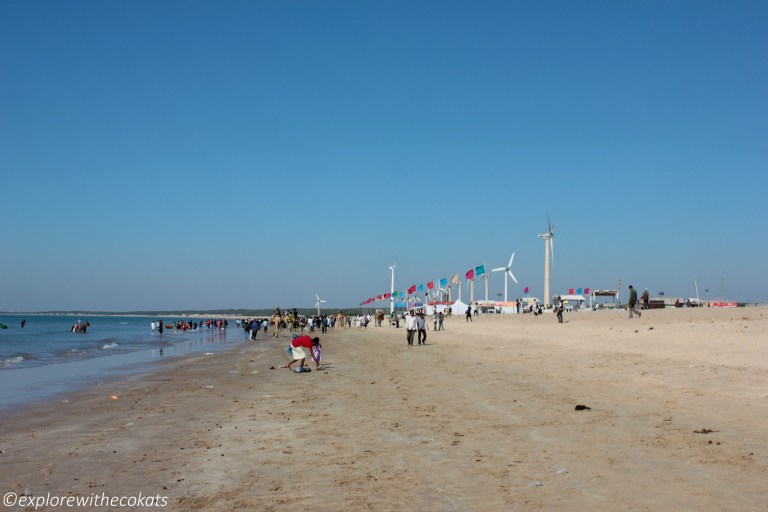 Mandvi as a location is not very popular in the state of Gujarat or for out of state tourists. Inspite of its proximity to Bhuj in Kutch district which is much more popular is tourist circuit, as well as Ahmedabad, there are not many takers. Here are some of the reasons and places to visit in Mandvi.
Mandvi Beach
No prizes for guessing this one! There are 2 nearby beaches – the popular and touristy windmill beach called Windmill or Windfarm beach and another Kashivishwanath. You may take a camel ride overlooking the windmills at the but the nothing can beat the tranquillity of Kashivishwanath beach.  We spent an entire evening there and we only had the company of 2 dogs and couple of sanderlings!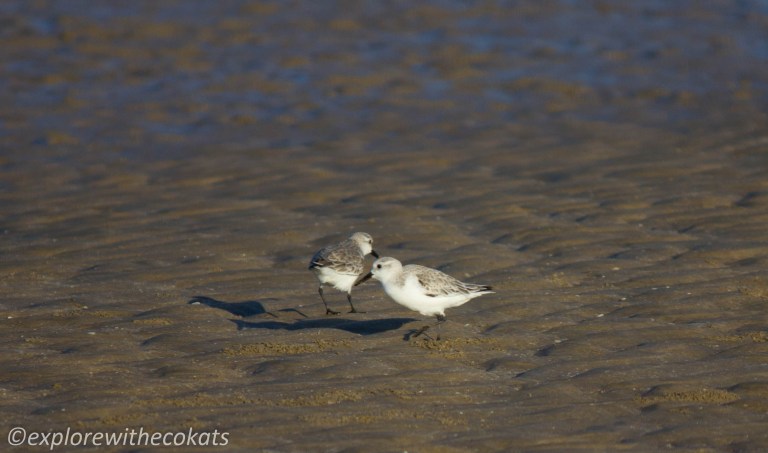 Ship Building Yard
Mandvi is a major ship building yard. You can see it being built just across the road. If you can talk in the local language, a worker may give you a quick tour of the ship he's building.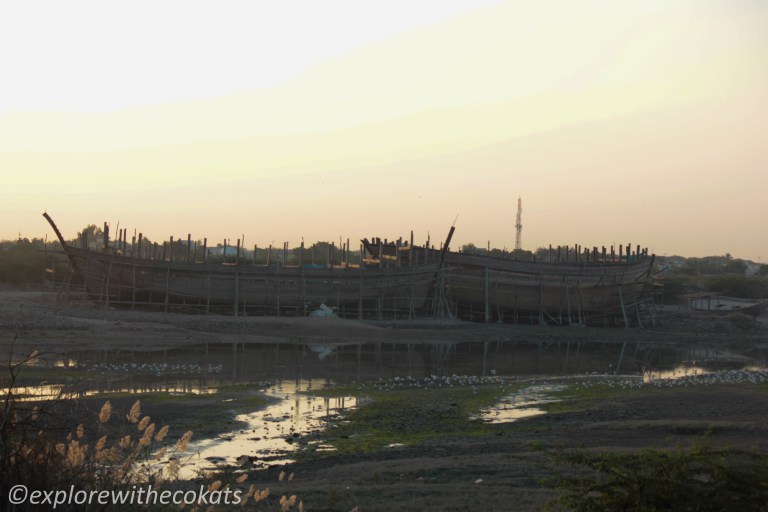 Vijay Vilas Palace
Traditionally the Vijay Vilas palace was a summer retreat of Kutch Maharajas, thanks to it being by the beach side. It shot to fame after 2 superhit Bollywood movies were filmed here. It is stunning piece of architecture providing gorgeous view of from the top.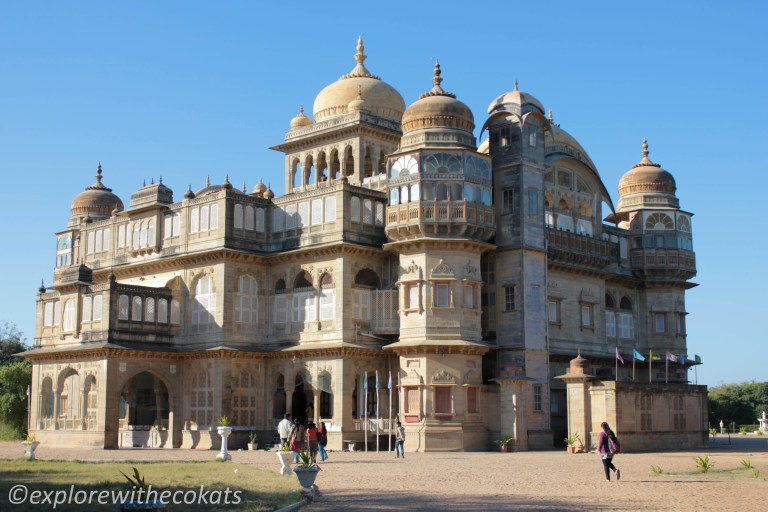 Kutchi handicraft
The entire Kutch district is famous for it's mirror and thread work as well tie & dye techniques. Block print and Ajrakh prints on cotton textiles along with silver jewellery is what the women entrepreneurs make here. One can visit the making of these handicraft and buy them from Khamir or Bhujodi near Bhuj.
Water sports
For the adrenaline junkies there are various water sports options on the Windmill beach like banana boat ride and jet-skiing.
Naliya – the coldest places in Gujarat
Soak in the sun at Naliya, located at about 85km from Mandvi, which is the coldest place in Gujarat during winters. It is one of the two places in Gujarat to spot the beautiful and elusive bird – Great Indian Bustard. There are only about 7 remaining in the sanctuary as of 2015!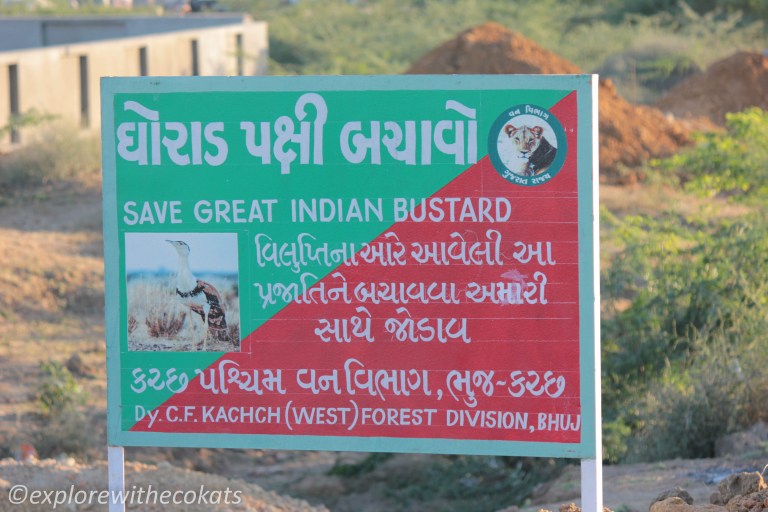 Note: Mandvi is a port and due to its proximity to the border and security concerns, you will be required to present Identification proof with address (in original – photocopy will not be accepted) and also submit fingerprints digitally.
Sustainable tips for visiting Mandvi:
Do not litter the beach with plastic or any other places in Mandvi.
You are mostly likely to see wild animals like Indian Nilgai crossing the road/highway, give them time and space to do so.
Do not write on the palace walls or rocks at the beach.
Avoid wearing perfumes or hand sanitizers while going in the sea water or protected areas like Naliya.
Have you been to Mandvi before? What was your experience like? Tell me in the comments below.