Angkor Wat needs no introduction. It is one of the most talked about, reviewed about and photographed places amongst history lovers, architecture fanatics, travel bloggers and tourists in general. With the UNESCO World Heritage Centre tag it is also one of the most visited tourist interest sites. And I like all tourists (yes we all are in some ways and I am purposely not using the word travelers) had the opportunity to visit this wonder a couple of month's back. If you have read my earlier post about – Is Angkor Wat worth visiting you would know I was a bit disappointed. But after spending so much money and well com'on I was in a World Heritage Centre and did not want my disappointment to ruin my vacation just because of my high expectations.
I decided to uplift my spirits with photography.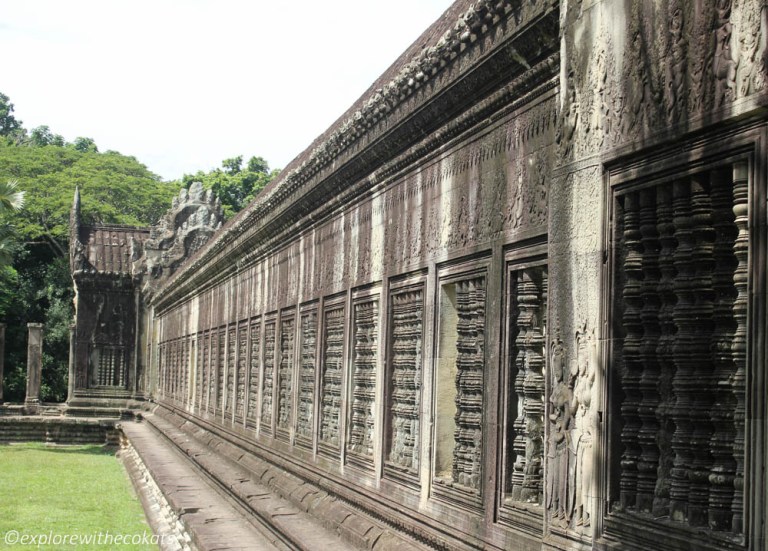 Angkor Wat: Getting amazed with the precision cut stones and apsara carvings on the outer wall.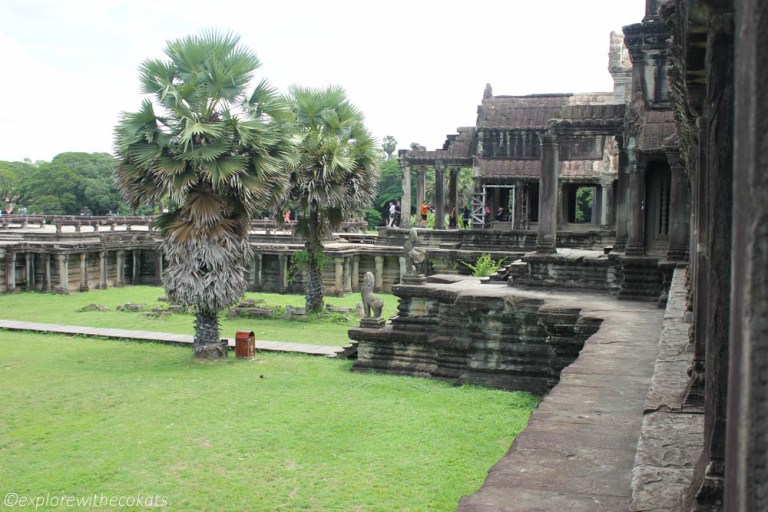 The beautifully landscaped outer courtyard. I imagine animals probably lazying around during the prime years of Khmer empire.
Bridges having fancy fencing.. now who wouldn't like that? By the way they are holding a really lo..nnnn..gg 7 headed snake.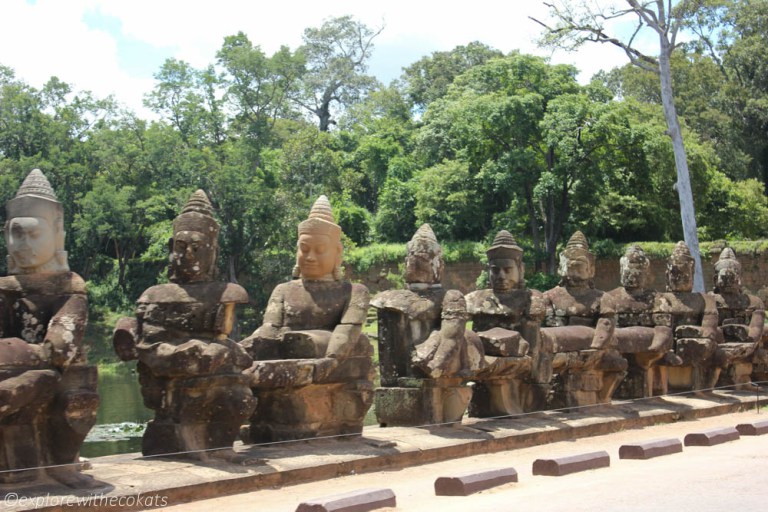 I think mine and everyone's favorite temple has to be Bayon.  The giant faces of Bayon/ Jayavarnam VII with their gentle smiles are definitely enigmatic and lifted my spirits in the hot burning sun.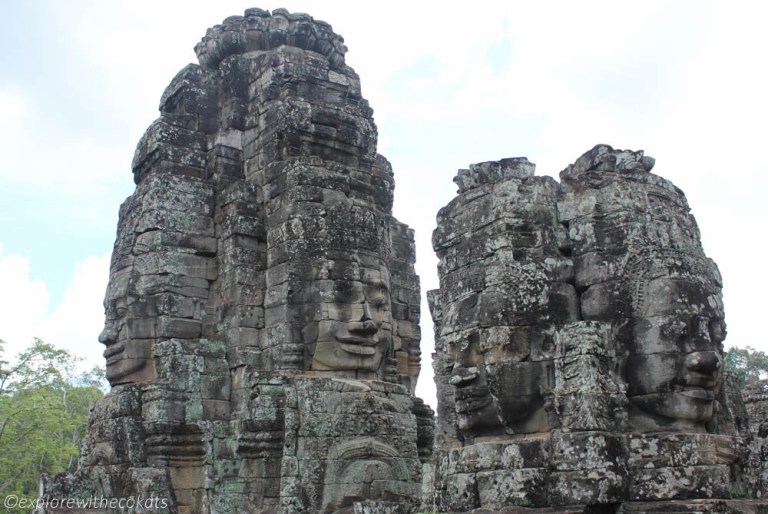 So much so that I decided to pose to show off my dress at Bayon, Angkor Thom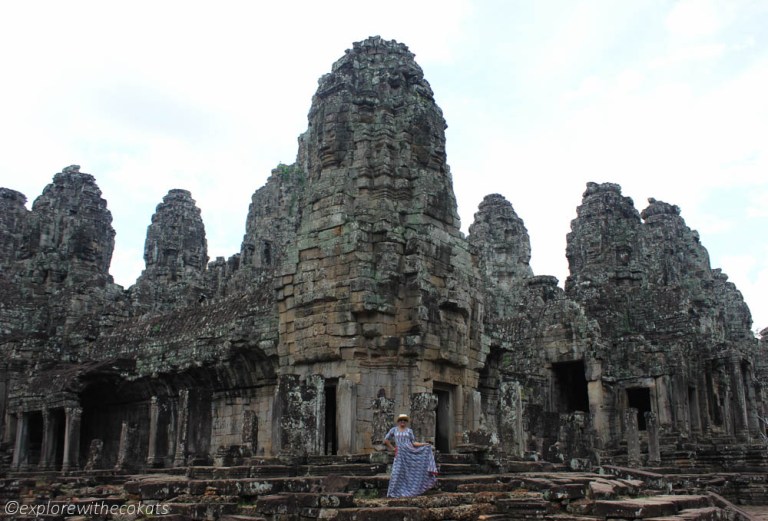 Getting awed by the huge roots trying to claim their territory around the temple complex at Ta Phrom. If you decide to go here you will probably tick item off a bucket list as you will be clicking a photo at Tomb Raider movie shooting set! It certainly reminded me of tree roots in towns of Meghalaya, in the state of India and how localities have turned them into bridges to cross rivers! Such brilliant stuff.
Humans trying really hard to protect the structures they built by putting some weight lifting devices.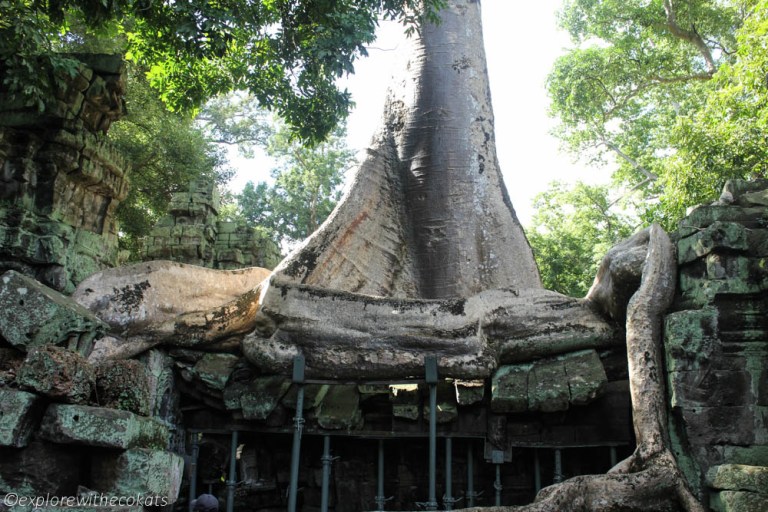 Getting intimidated by the fact that the tree branches are actually holding some portions of the monuments from collapsing. Angkor Wat can get surprisingly amazing.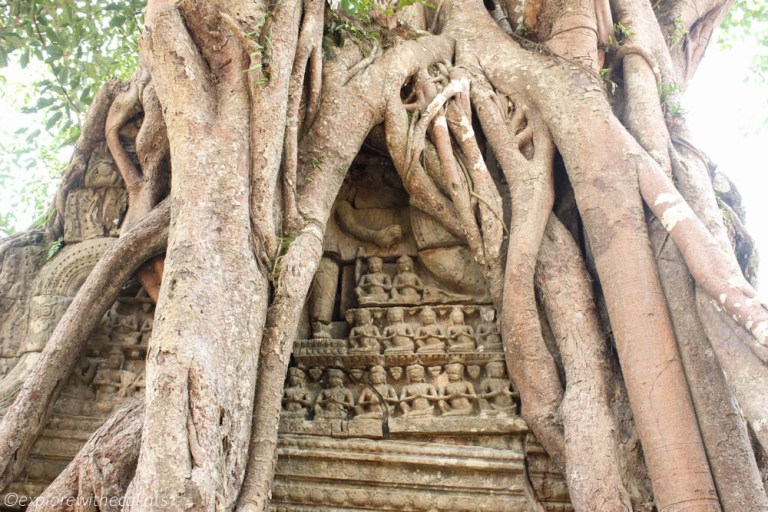 This barren stone would have looked so beautiful in its hay days showing off the jewels it possessed.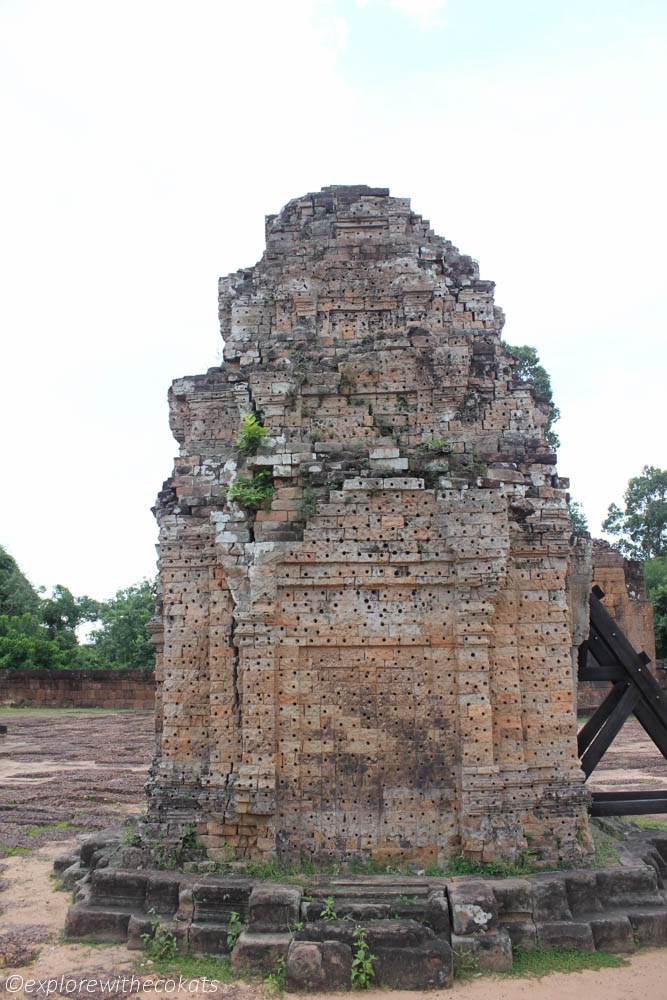 Intrigued by this extremely gorgeous looking stone, carved with a story that I am trying to recreate in my head.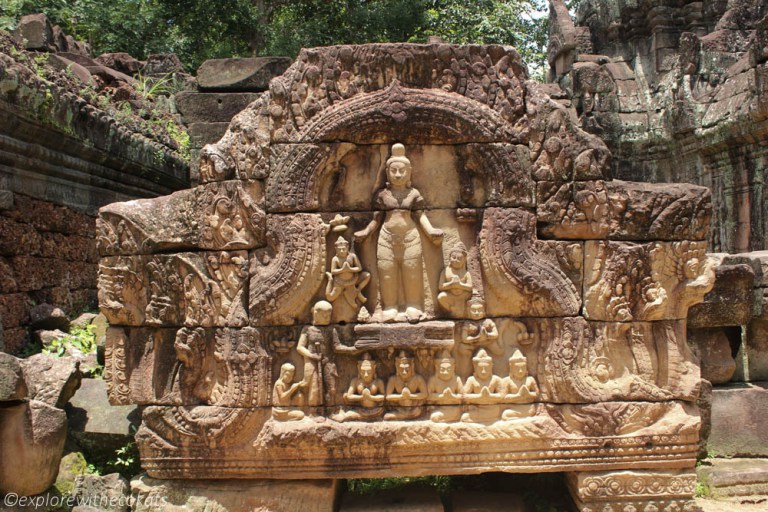 Crumbled pieces of history, holding strong to its roots and the trees to its own. They interact often holding on to their egos, talking about the by gone centuries – how the path once laid was a king's business route to the now selfie taking tourists! Still, they lie still engulfing each minute as it comes.
So let go off that shutter speed, put on the aperture and the ISO to give you the best of Angkor paradise!
Note: All images are copyrighted and cannot be used for any commercial purpose without the author's permission